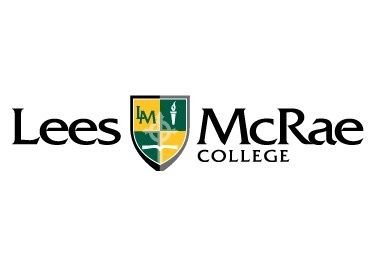 Last Updated on March 7, 2023 9:32 am
BANNER ELK, N.C─ The long relationship between Lees-McRae College and Caldwell Community College and Technical Institute (CCC&TI) expanded on Tuesday, Feb. 28 when Vice President for Enrollment and Student Affairs Kevin Phillips and CCC&TI President Mark Poarch signed the latest articulation agreements between the institutions.
Four new agreements will strengthen and build upon a previously established memorandum of understanding and will provide even more opportunities for CCC&TI students to continue their education through the pursuit of a bachelor's degree at Lees-McRae.
Three of the agreements outline direct transfer for graduates of the CCC&TI associate in Emergency Management program into the Lees-McRae online bachelor's in Criminal Justice program. The agreements apply to students graduating across three different branches of the Emergency Management program: those who earn BLET credit, Public Safety certificates, and Criminal Justice certificates. The fourth agreement outlines direct transfer for graduates of the CCC&TI associate in Human Services Mental Health Concentration to the Lees-McRae online bachelor's degree in Human Services.
"CCC&TI and Lees-McRae College have had a tremendous partnership for many years," Poarch said. "We are proud to expand that partnership and once again work together to ensure that our students have opportunities to further their education after completing their studies at CCC&TI."
In addition to the association with the Lees-McRae Guaranteed Admission Program established through the direct transfer agreements, the college offers discounted rates for students transferring through the program. A discount of $30 per credit hour is available for students entering an online degree completion program, and an additional $20 per credit hour discount is offered to law enforcement personnel, sworn police officers, registered nurses, healthcare personnel, and Phi Theta Kappa Honor Society members.
"By offering more pathways for students to continue their education into specific academic programs such as Criminal Justice and Human Services, Lees-McRae can help more and more students achieve academic and professional success," Phillips said. "Our flexible course schedules and online offerings are ideal for CCC&TI students to earn their bachelor's degrees in a quick timeframe at a very affordable cost. We hope to continue providing more opportunities and pathways in the future."
CCC&TI has now become one of dozens of regional community colleges to partner with Lees-McRae on these kinds of agreements, solidifying a path of further education for their graduates while simultaneously bolstering the student body at Lees-McRae.
Learn more about the college's community college partners >>