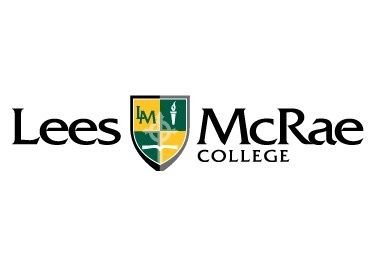 Last Updated on May 28, 2023 5:15 pm
BANNER ELK, N.C.─ This summer, the Lees-McRae Arthur Student Recreation Complex (SRC) and Wildcat Lake facilities will be open for community recreation. The college is offering public access to these facilities to provide valuable access to exercise, recreation, and the beautiful outdoor environment in Banner Elk.
Wildcat Lake
Since the college's acquisition of the former Grandfather Home for Children campus, Wildcat Lake has become an invaluable part of research, recreation, and experiential learning at Lees-McRae. This summer, community members will also be able to take full advantage of the lake's resources.
The lake will be open for the season from Monday, May 29 through Sunday, Oct. 1 in two phases. From the opening date through Sunday, Aug. 6, the lake will be open to the public Monday−Saturday, 11 a.m.−6 p.m., and Sunday, 1−6 p.m. From Monday, Aug. 7 through Sunday, Oct. 1, the lake will be open to the public on Fridays and Saturdays, 11 a.m.−6 p.m., and Sundays, 1−6 p.m. The lake will also be open on Labor Day, Monday, Sept. 4, 11 a.m.−6 p.m.
Lifeguards will be on duty during these times, and outdoor equipment will be available for rent. For the first time this year, Lees-McRae students studying Outdoor Recreation Management will assist with the management of Wildcat Lake, including serving as lifeguards and running the equipment rental program. Please visit the Wildcat Lake webpage for a full list of rules and policies and join the Wildcat Lake Facebook page for the latest updates.
Arthur Student Recreation Complex
The SRC is also offering a community membership option for the 2023 summer season. This is a two-month membership that gives members access to the facility from Thursday, June 1 to Monday, July 31. The cost of the membership is $50. Discounted memberships will be available to Lees-McRae alumni for $35.
SRC hours for the summer membership period are as follows:
Monday−Friday, 6 a.m.−8 p.m.
Saturday−Sunday, 10 a.m.−3 p.m.
Those who are interested in signing up or touring the facility are welcome to visit the SRC Monday through Friday, Wednesday, May 24−Wednesday, May 31, from 8 a.m. to 5 p.m. Virtual sign-up is also available by emailing Director of Campus Recreation Maddison Beck at beckm@lmc.edu.