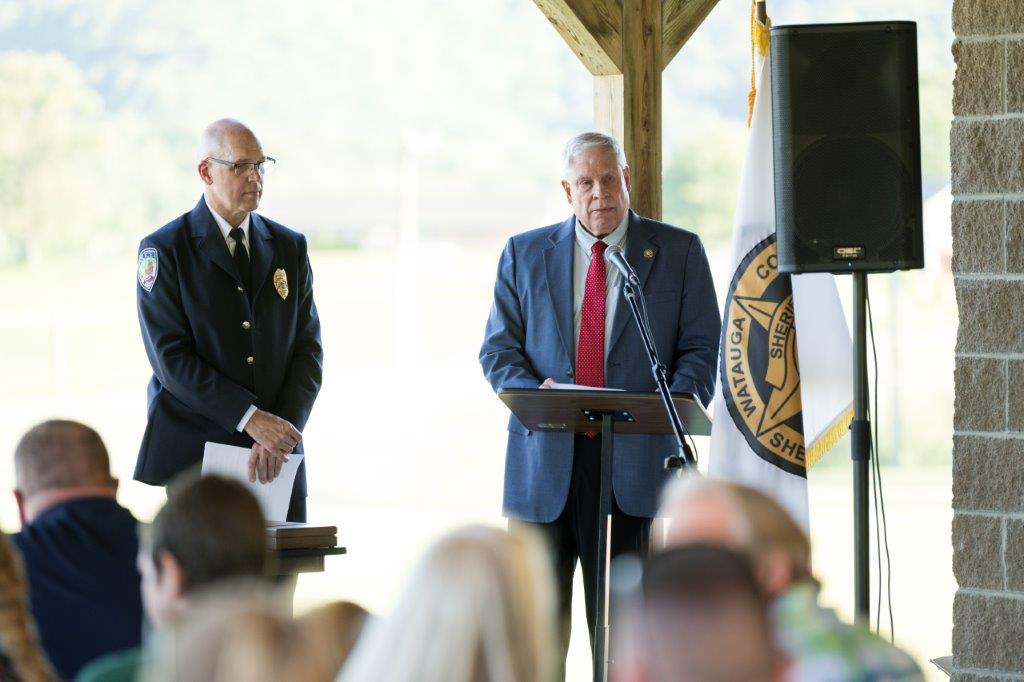 Last Updated on July 5, 2022 2:28 pm
The law enforcement and emergency services community came together on June 23 for a cookout and commendation ceremony at Mount Vernon Baptist Church.
Sheriff Len Hagaman and Boone Police Chief Andy LeBeau presented medals for Merit, Valor and Honor; to their Officers as well as officers with ASU Police, NC SBI, and Boone Fire fighters and Watauga Medics.

Many first responders where recognized for their brave and heroic actions during the tragic events on April 28th 2021, according to Sheriff Hagaman.

"These commendation medals honor the bravery, sacrifice, and commitment to our community displayed by these first responders. We are very proud of each of them as they are truly deserving of this recognition." Sheriff Hagaman stated.

The cookout was sponsored by Publix and Boone United Methodist Church, and Mount Vernon Baptist Church.
Photos provided by Watauga County Sheriff's Office