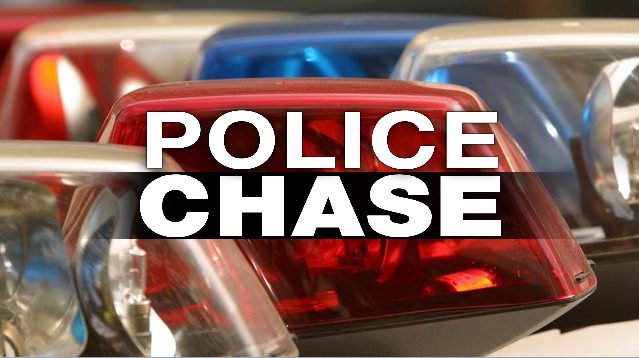 Last Updated on June 16, 2020 10:46 pm
A multi-county chase in two states lead to the arrest of at least one suspect on Tuesday afternoon.
The chase began after a Watauga Deputy had spoken with a male by phone regarding financial card fraud, according to a Watauga Sheriff's Department report. The male advised the card was last used at Speedway in Blowing Rock, the report also stated. A bolo (be on the lookout) for the suspect's vehicle was sent to Blowing Rock PD and the chase began shortly after. The chase involving a van, possibly a mini-van, began in the 2 pm hour, according to scanner dispatches at the time.
Law enforcement was unable to stop the vehicle in Blowing Rock's district, due to high rates of speed, before it got to Boone Police's district.
At that point, a Boone Police unit picked up the chase, becoming the lead law enforcement vehicle, on Blowing Rock Road/Highway 321 and followed the van on Highway 105 to the 105 bypass, also at varying degrees of high speed.
A Watauga County Sheriff's Deputy took over as the lead law enforcement vehicle on 421/Boone Mountain in Vilas. The van continued at varying degrees of high speeds, leading multiple officers across the Tennessee state line up Highway 88 and onto Highway 67, according to scanner dispatches at the time.
The chase then turned onto West Brushy Fork Road, which is located in Ashe County and Johnson County, TN. Watauga Deputies ended their chase as the van made its way back onto 421 in Johnson County, TN and law enforcement there picked up the chase.
The van ended up making its way back into Ashe County, after turning onto a road in the area of Antioch Church, according to scanner dispatches at the time. Ashe County units were in position to place spike strips, if needed, in the area of Green Valley and West Brush Fork.
At the start of the 3 pm hour, law enforcement from Johnson County, TN and Ashe County continued the search along several rural roads in that area.
In the 4 pm hour Ashe County arrested at least one suspect in an area of Pine Mountain Road but the exact location was unclear listening to scanner dispatches at the time. According to a Watauga County Sherriff's report, Ashe located the vehicle and a female passenger, while a male fled on foot. He was tracked by a K-9 unit into Tennessee but was not located at the time of the report. The female was arrested for possession of drug paraphernalia.
The vehicle was towed to the Watauga County Sheriff's office lot for seizure and inventory.
Blowing Rock Police, Boone Police, Watauga County Sheriff's Deputies, North Caroling Highway Patrol, Ashe County Deputies and Johnson County TN Sheriff's Deputies all responded to the chase.
WataugaOnline.com will update as more information becomes available.