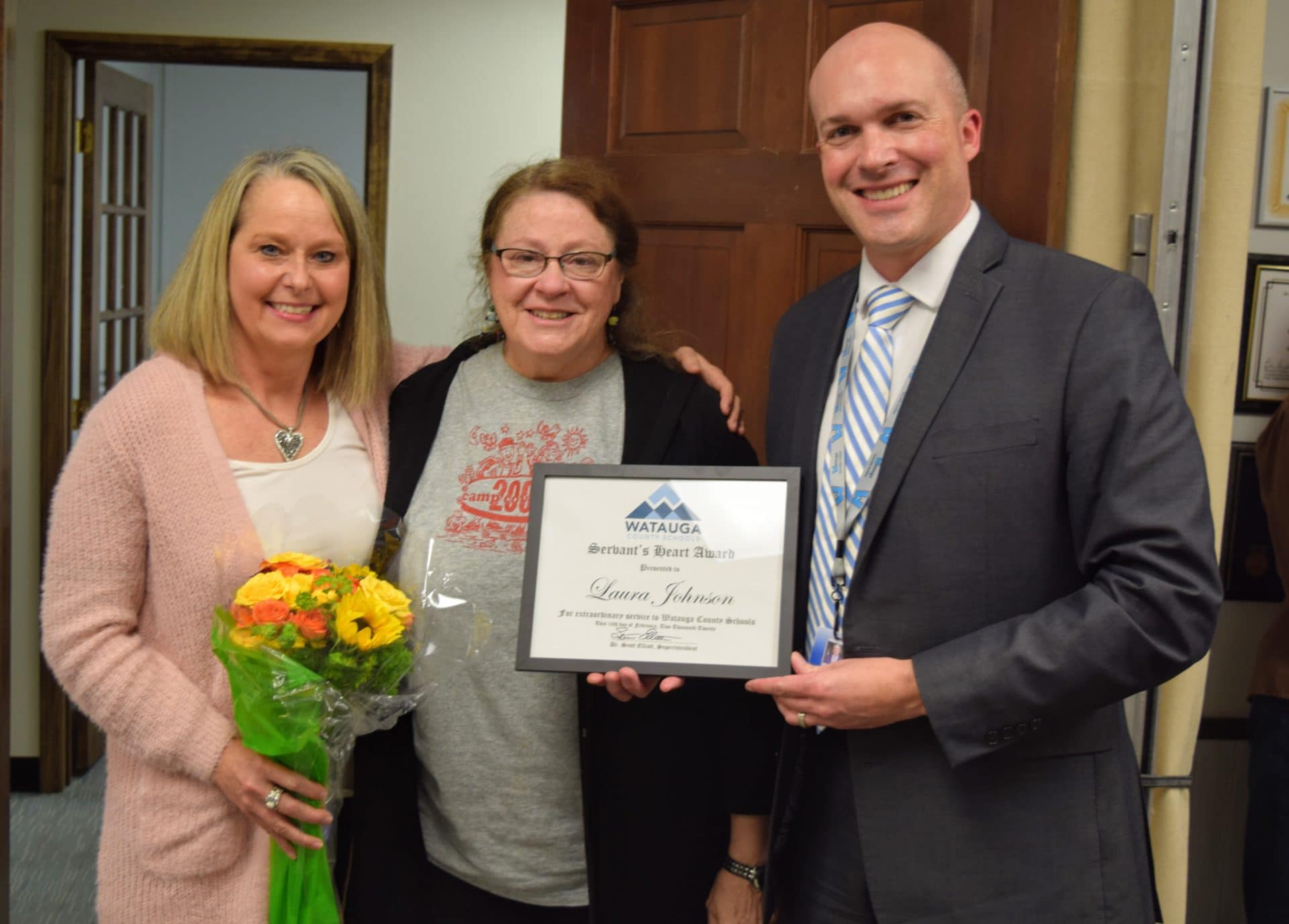 Last Updated on February 12, 2020 11:43 am
The Watauga County Board of Education has presented the Watauga County Schools Servant's Heart award to longtime Cove Creek educator Laura Johnson. The award is presented to a WCS employee who is nominated by his or her peers for exemplary service to the school district.
Johnson, who taught at Cove Creek School from 1989 to her retirement in 2015, was recognized for her dedicated service to the school — both during her tenure as a teacher and after her retirement as a substitute.
Christy Parker, a longtime Watauga County Schools Human Resources staff member said Johnson was always one of the first people she would call on when a school needed support.
"If I had to describe her in a few words, I would say she is one of the most passionate educators I have had the opportunity to work with," Parker said. "She cares deeply for all of her students and their families and her co-workers, alike. She's usually one of the first ones to show up when there's a need."
Anne Donadio, Cove Creek's Teacher of the Year, echoed Parker.
"Mrs. Johnson has been so kind and helpful at Cove Creek School. From 30 plus years of teaching to a helping hand with many activities and a favorite substitute in the building. She is always ready to lend a helping hand," Donadio said. "We are grateful for her guidance, support and dedication to our school and community. She is truly dedicated to education and helping all students and staff reach their full potential. A true friend to all — she is a true example of someone with a Servant's Heart."
The Servant's Heart Award is presented each month at the Watauga County Board of Education meeting to a WCS employee who is nominated for the honor by their peers.