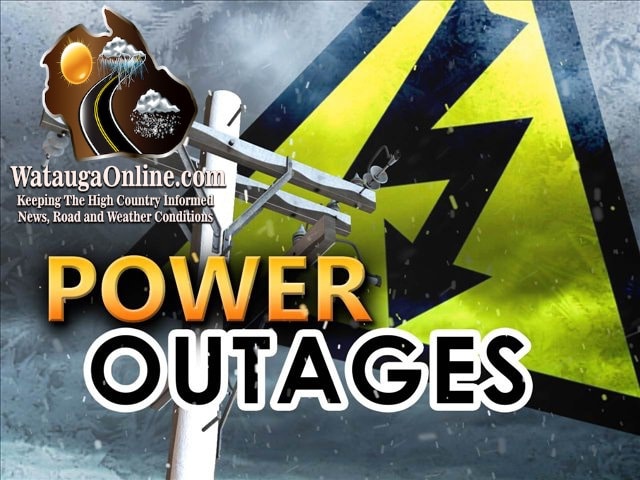 Last Updated on February 5, 2021 11:29 am
A large power outage impacted residents in western Watauga County late Thursday night into the very early hour of Friday.
Line technicians responded to an outage Thursday night that began at 11:54 pm, according to Renee Whitener with Blue Ridge Energy.
Whitener tells WataugaOnline.com that the outage occurred after a piece of equipment on a major transmission power pole fell into power lines, causing the outage on the cooperative's Watauga River 100 kV transmission line. 
The outage affected 7,269 Blue Ridge members. Crews made repairs and had power restored in just over an hour by 12:58 am Friday.