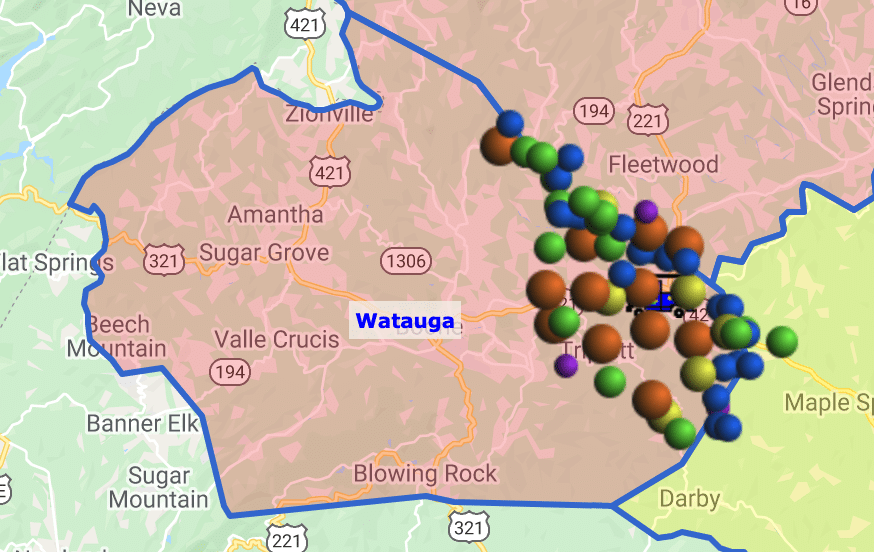 Last Updated on January 19, 2021 9:45 am
UPDATE – Power was fully restored on Monday night.
UPDATE 5 PM – Outages are down to 702 in Watauga, 342 in Ashe and 87 in Wilkes. Work continues to repair the issue.
---
A large power outage is impacting Watauga, Ashe and Wilkes counties this afternoon.
A piece of substation equipment has malfunctioned, according to Renee Whitener with Blue Ridge Energy.
As of 3:11pm the following Blue Ridge Energy members were without power: 2,614 in Watauga, 543 in Ashe, 93 in Wilkes.
A current time frame on when the repair could be made was unavailable.
Outage map screen shot from Blue Ridge Energy.