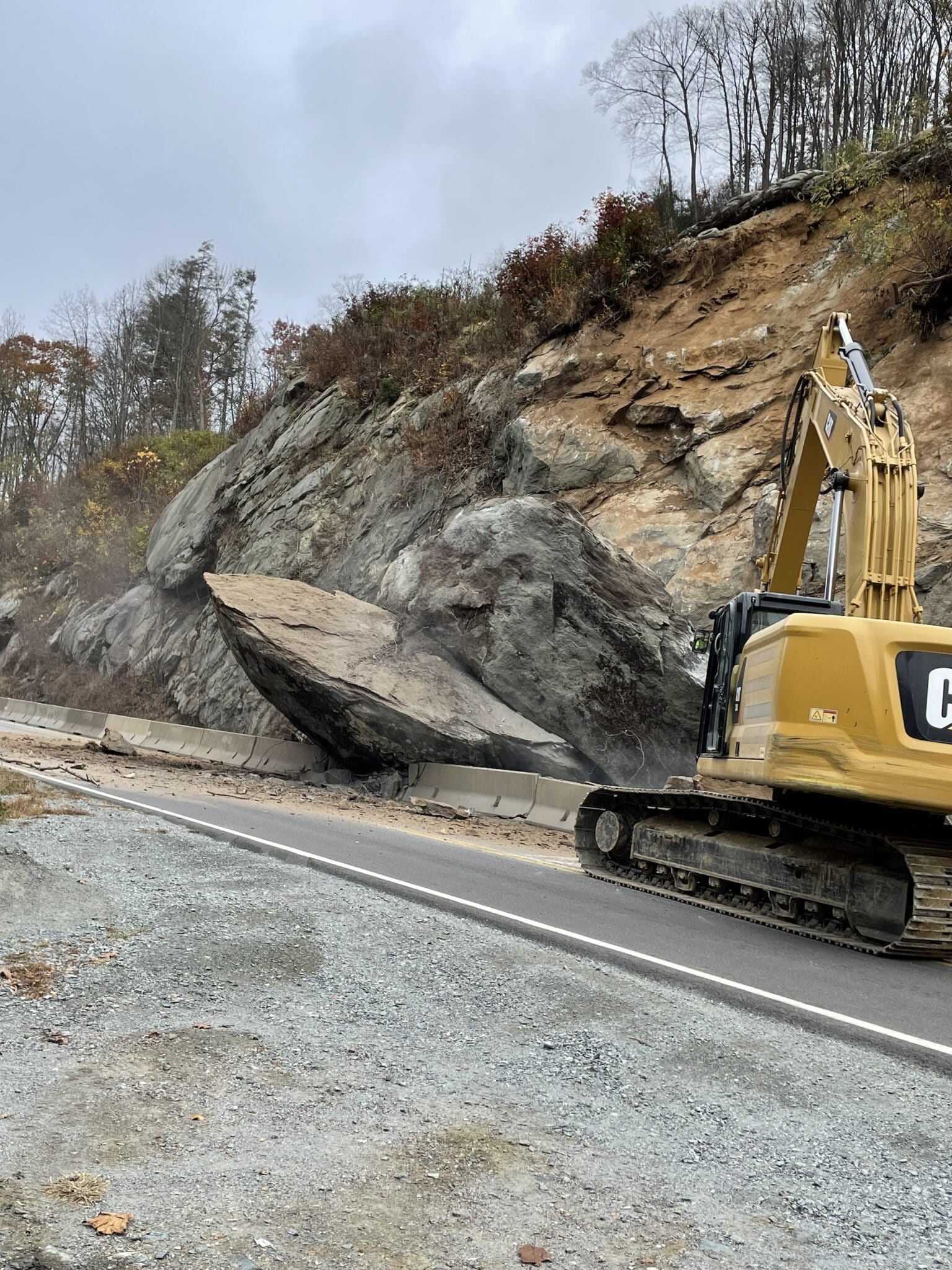 Last Updated on October 31, 2023 3:59 pm
Lane closures will continue Tuesday evening on N.C. 105 while contract crews conclude a rock removal operation on the N.C. 105 bridge replacement project.
A contractor for the N.C. Department of Transportation will close all lanes on N.C. 105 and Broadstone Road for up to 15 minutes at a time while crews safely remove rock and debris from the area.
Crews will then reopen one lane to through traffic before beginning the cycle again. Heavy delays are anticipated.
Additional lane closures may also be necessary throughout the week.
Motorists are advised to plan for delays and use alternate routes if possible.
Photo: Watauga County Fire Marshal Shane Garland.