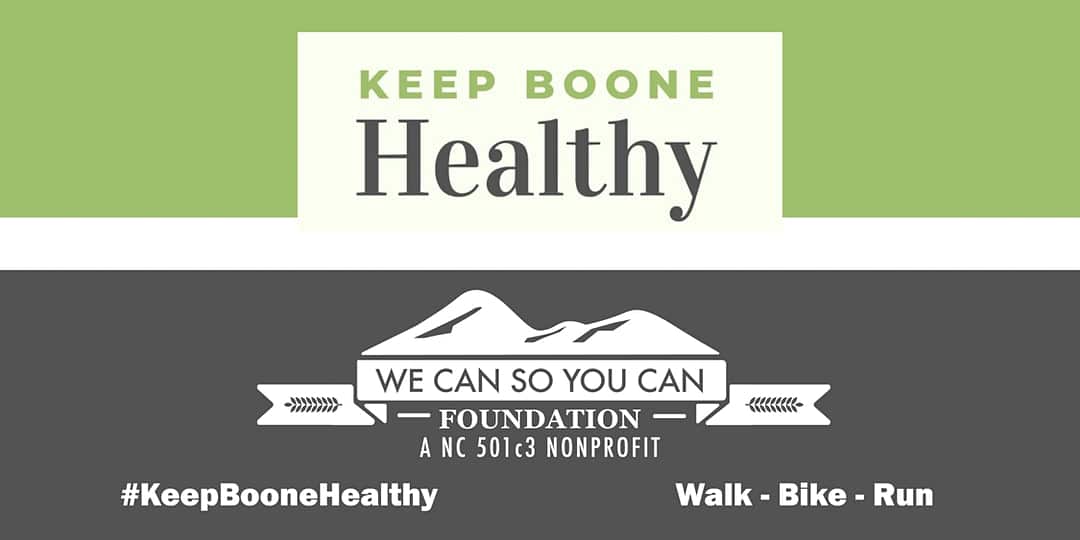 Last Updated on April 22, 2020 1:02 pm
A virtual marathon will be held this Saturday, April 25, to benefit several local organizations.
Run, Walk, Bike or just Move indoors or right outside your home. You choose the pace, activity, and the distance. The event is presented by the We Can So You Can Foundation. More information and registration details can be found by clicking here.
Participants are also encouraged to post a picture with your race bib, along with the distance achieved and use the hashtag #KeepBooneHealthy.
Donations of any amount will be used to support:
Watauga County Schools
Hunger and Health Coalition
Hospitality House
F.A.R.M. Cafe
Quiet Givers
Mountaineer Emergency Fund
Our Community Listens and Responds!
Appalachian Regional Healthcare Foundation
Watauga County Habitat for Humanity