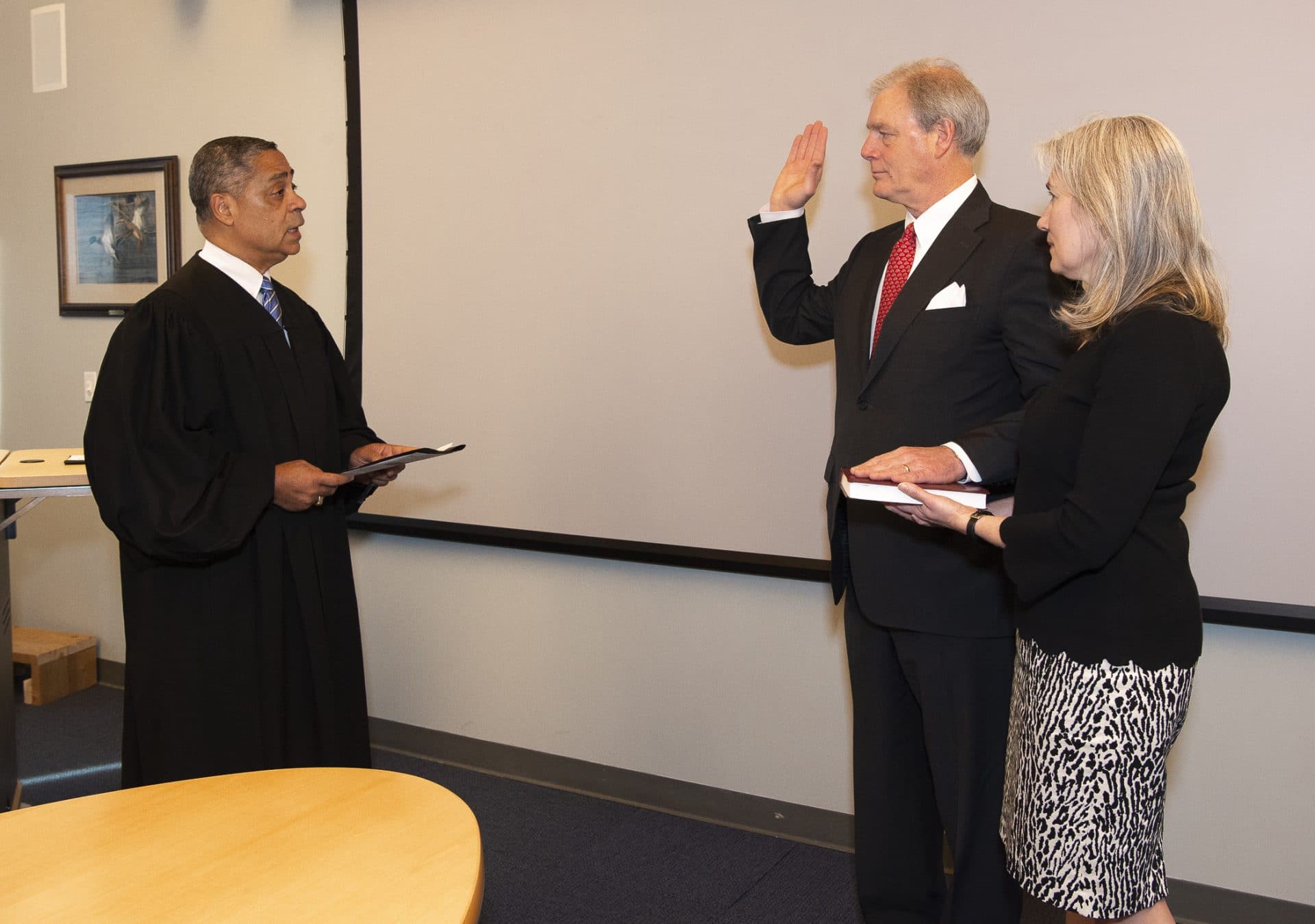 Last Updated on April 23, 2020 7:05 am
RALEIGH, N.C. (Feb. 27, 2020) — The N.C. Wildlife Resources Commission welcomed a new member to its governing board at its business meeting today. James "Jim" Ruffin, a Winston-Salem native, was sworn in as the new District 7 Commissioner by Judge Reuben Young of the N.C. Court of Appeals.

Gov. Roy Cooper appointed Ruffin, who replaces Commissioner Joe Budd, also of Winston-Salem. As District 7 Commissioner, Ruffin represents Alleghany, Alexander, Ashe, Davie, Forsyth, Iredell, Stokes, Surry, Watauga, Wilkes and Yadkin counties. Jim is the second Ruffin appointed as a District 7 Wildlife Commissioner, following in the footsteps of his father, Dalton Ruffin, who served as a Governor appointee for District 7 Commissioner for two six-year terms.

Ruffin and his wife, Lorre, reside in Winston-Salem, where he works as an independent construction consultant at Construction Practices, a company he founded in 2014 after a 27-year career in commercial construction.

Ruffin is an avid outdoorsman and regularly hunts, fishes and hikes. He particularly enjoys fly-fishing in the mountains and duck hunting with his three Labrador retrievers. He is a graduate of N.C. State University with a degree in civil engineering.

The 19-member Wildlife Commission establishes policies and regulations governing hunting, fishing and boating activities in North Carolina. Members serve until reappointed or replaced.