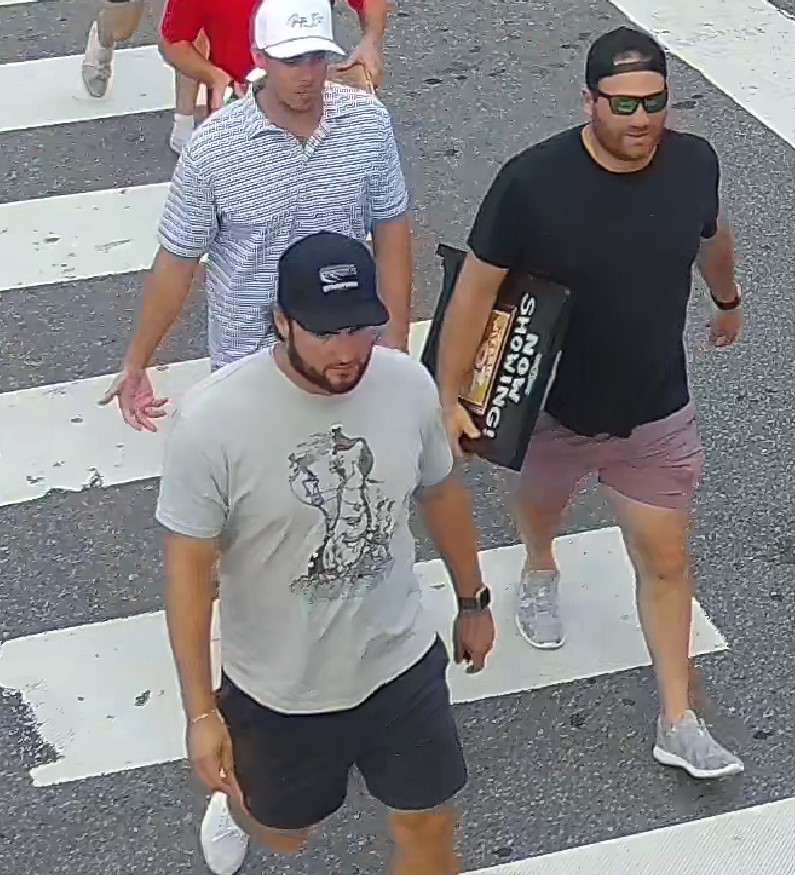 Last Updated on August 3, 2023 2:09 pm
The Boone Police Department is asking for the public's assistance to identify persons of interest in the following incident.
On Friday July 21, at 5:37 pm, three white males were involved with the larceny of a plastic "A" frame display sign in front of Appalachian Theatre, located at 559 West King Street. The sign was promoting the showing of "The Wizard of OZ" and was marked with branding indicating that particular movie. After the sign was taken, the three white males continued to walk West on West King Street.
If you recognize the individuals or have information regarding this incident please contact (828) 268-6959 to submit an anonymous tip. You can also submit a tip via: https://new.tipsubmit.com/en/forms/townofboone.net/anonymous.