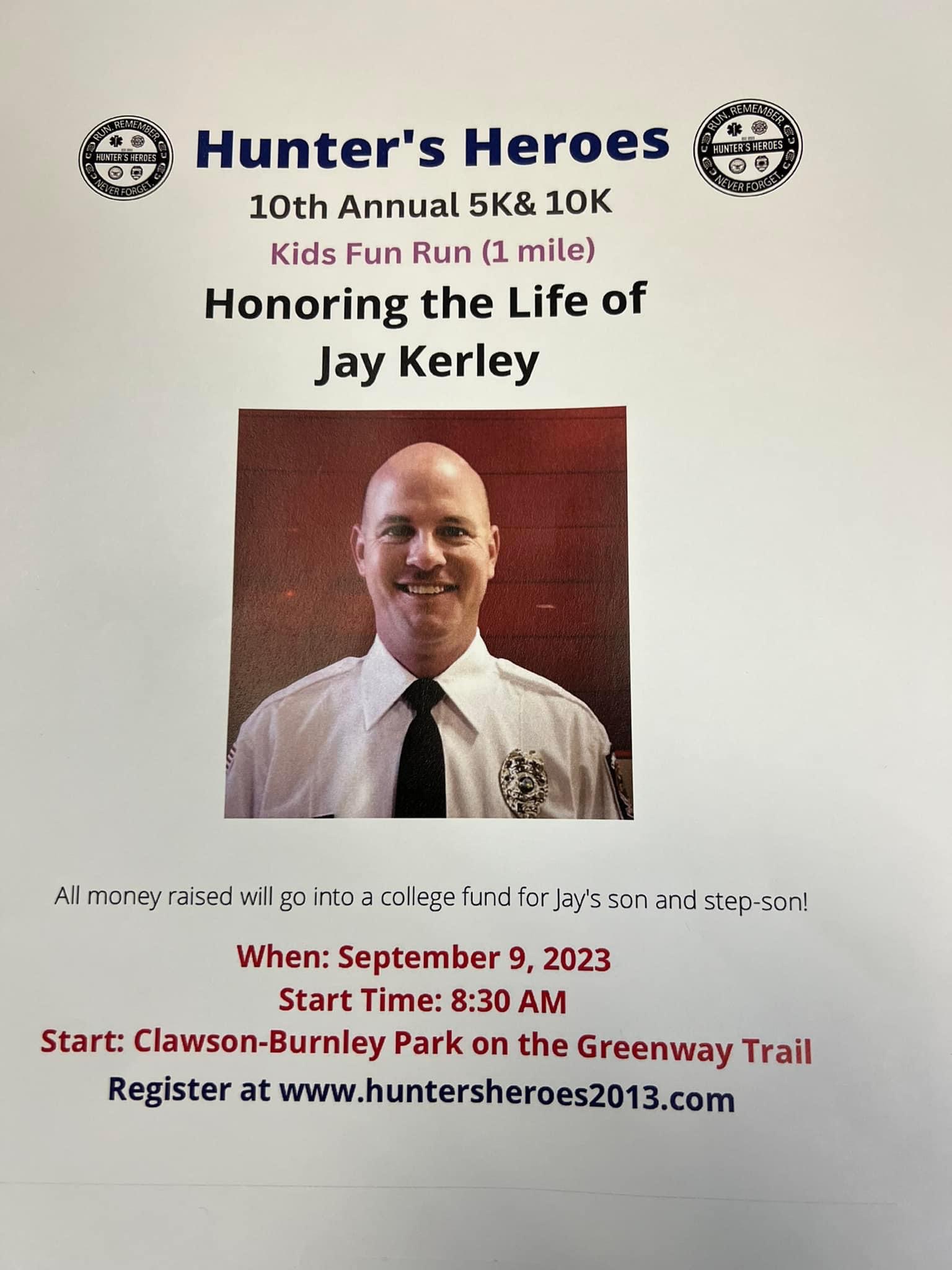 The annual Hunter's Heroes run will take place on Saturday September 9, 2023. The event, which began as a memorial run to fallen Watauga County Sheriff's Deputy William Mast Jr, returns for the 10th year and will once again feature a 5k and 10 mile.
Race time begins: 8:30 am at the Clawson-Burnley park on the Greenway Trail in Boone. This year a 10K is being added, as well as a kid's fun run (1 mile). Food trucks/vendors, as well as bounce houses for the kids, will be on hand.
This year's Annual Run to Remember Race will be honoring the life of Former Emergency Management Coordinator, Jay Kerley. Jay was tragically killed in a car accident, on October 31, 2022, when a drunk driver hit him and another car after Jay dropped his son off at school that morning.
Jay served our community and our town for the last 18 years. He started as a volunteer firefighter and EMT at Cove Creek Fire Dept. He also served at as a Firefighter for Boone Fire Dept, Assistant Fire Marshal for Watauga County Fire Marshal's Office, and then had just moved to be the Emergency Management Coordinator. Jay loved to serve his community, but he loved his family as well. Jay left behind his beloved wife Amber, an 8-year-old son Jase, and a 7-year-old step-son. Jay loved spending time with his family and friends.
More information about the event can be found on the Hunter's Heroes website and Facebook page.