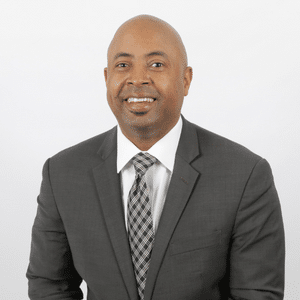 Last Updated on February 15, 2022 5:47 pm
The Boone Area Sports Commission continues to enhance sports tourism opportunities in the High Country, and those efforts will move forward under new leadership.
Reggie Hunt takes over as Executive Director of the organization effective March 1, 2022. Working nearly 16-years for Appalachian State Athletics, in addition to serving as lead Pastor of Cornerstone Summit Church in Boone, Hunt boasts a vast working knowledge of the High Country and its sports landscape.
Hunt succeeds Roachel Laney, who was named as the first Executive Director of the Boone Area Sports Commission in January 2019. He was instrumental in establishing the foundation for the organization, which was created in partnership between the Boone Area Chamber of Commerce and Boone and Watauga County Tourism Development Authorities. After assisting with the leadership transition, Laney will stay actively engaged in the work of the BASC as a volunteer.
"I want to Thank David Jackson, Wright Tilley, the Boone Area Sports Commission Board of Directors, and I especially want to thank Roachel Laney," said Hunt. "Mr. Laney played a significant role in my professional career when I began working in athletics over 20 years ago. I'm grateful to have his support as we continue to grow. The High Country is a special place, I'm thrilled to partner with others to create a first class experience for families and teams alike."
Hunt continues to be a sought-after resource for topics centered around leadership development and has facilitated various programs for Appalachian State Athletics since 2006. He currently serves as Student-Athlete Leadership Coordinator for Appalachian State Athletics and has authored and delivered leadership strategy sessions for business and community partners throughout the region. His role saw him assist the athletics administration in various aspects of team travel, event creation and coordination, and connecting student-athletes with community partners to further encourage professional growth. For his work in the community, Hunt received the Keep Boone Healthy Award for Community Leadership from the Boone Area Chamber of Commerce in October 2021.
As he assumes his new role with the BASC, Hunt will remain connected with the App State Football program through student-athlete leadership activities while also continuing his role as Lead Pastor of Cornerstone Summit Church in Boone, which he founded 17-years ago.
Living as a High Country resident since the late 1990s, Hunt has used his voice to share stories rooted in compassion and community well-being. In his role as Pastor at Cornerstone Summit, Hunt has been an established bridgebuilder, bringing voice and experience to important conversations involving race, inclusion, and treating community members with respect and an openness to learn from one another.
His efforts have successfully brought numerous agencies and organizations to the table to discuss the local impacts of national issues and how community members can use moments of perspective as opportunities for growth.
A 2000 graduate of Appalachian State, he is a frequent contributor to the Watauga Leadership Institute and has expanded his scope to include facilitating corporate retreats and team building sessions throughout the State of North Carolina. Hunt and his wife Julie are the proud parents of three children, all of whom are heavily involved in high school and youth sports programs throughout the area.
"The Boone Area Sports Commission has a strong foundation thanks to the tireless work of Roachel Laney, and it's poised for further growth, which Reggie Hunt is well positioned to unlock," said David Jackson, President/CEO of the Boone Area Chamber of Commerce and Chair of the Boone Area Sports Commission Board of Directors. "Reggie has a deep understanding of the business side of athletics, and an awareness for how the experiences created for participants and their families can build lifelong connections to a place. With his children actively participating in sports, he brings real-time consideration to what is moving the needle in terms of quality events, and how those best practices can be enhanced further in our area. He comes to the position as a well-respected figure in our community with strong relationships and an eagerness to work with local partners to support existing events and create new opportunities for the High Country to lead as a sports tourism destination."
"We recognized an opportunity several years ago to create the Boone Area Sports Commission to help further increase our tourism product. Sports tourism fits well with our leisure travel destination, and athletic tournaments are significant economic drivers for the Boone area," said Wright Tilley, Executive Director of the Boone & Watauga County Tourism Development Authorities. "Roachel Laney was the perfect person to help us build the foundation of the sports commission. We look forward to having Reggie take the reins and help promote Boone as the perfect place for athletic competition."
Laney's tenure as Executive Director of the BASC featured some memorable accomplishments. He worked with Appalachian State University to secure a long-term commitment for hosting the Southern Conference Wrestling Championships, which will be staged in Boone for the 4th-consecutive year this March. He was a key contributor to the establishment of the Appalachian FC and Boone Bigfoots franchises, assisting both with logistical and organizational support. He actively supports numerous locally established programs and events, like the Watauga County Special Olympics, Grandfather Mountain Marathon, and Will Dicus Baseball Tournament, just to name a few. He has also served as an advisor and volunteer for the Watauga County Recreation Center and has worked with staff to create the first Pickleball Tournament at the complex, set for early 2022.
"I've enjoyed this role tremendously and have benefited from the people I've connected with along the way," Laney said. "The High Country is a special place and our ability as a community to host people and provide a quality experience will continue to put us at the top of the must-visit list for families and teams alike. I've known Reggie Hunt for a long time personally and professionally and look forward to supporting him as he guides the Boone Area Sports Commission forward."
The Boone Area Sports Commission is a 501c3 non-profit organization under the umbrella of the Boone Area Chamber of Commerce. The Executive Director has a dual reporting line to the Chamber and Boone/Watauga County Tourism Development Authority for day-to-day operations. The BASC has a nine-member Board of Directors that provides governance and oversight to the organization.
If you have questions, please contact the Boone Area Chamber of Commerce at 828-264-2225 or email david@boonechamber.com.