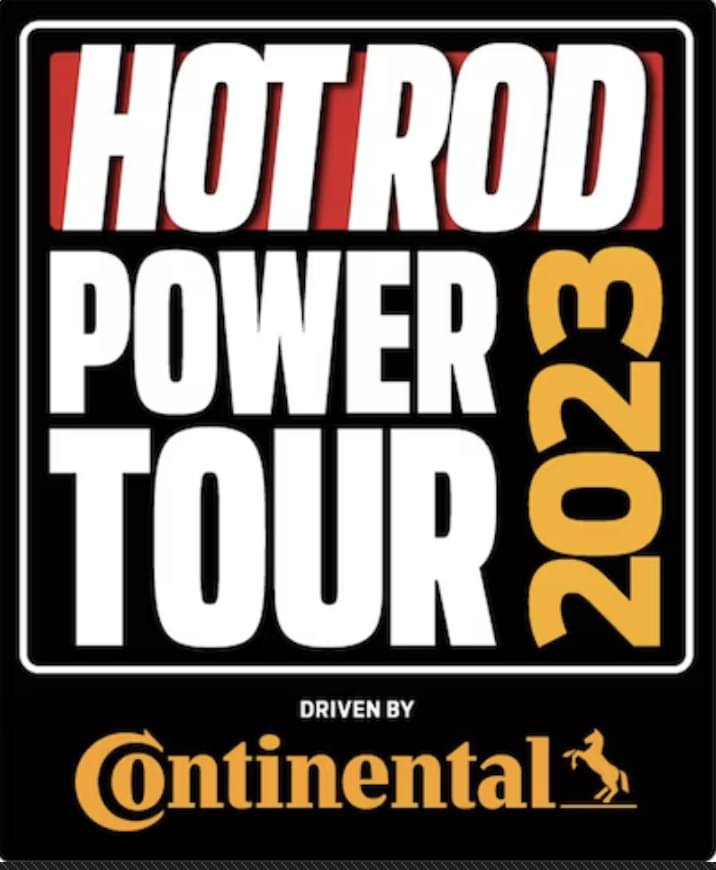 Last Updated on June 16, 2023 2:19 pm
UPDATE Friday June 16 2:18pm – Just a handful of the HOT ROD Power Tour cars that came through the area today. Photos: Amanda Jackson
---
UPDATE Wednesday, June 14 8:24 pm – A local participant in the HOT ROD Power Tour has provided WataugaOnline with updates to the tour route.
Greg Tibbett, a Vilas resident taking part in the tour, tells WataugaOnline that "the tour is not escorted (by LEO) at all. People stop when they want, get gas, eat, whatever. It's a cruise from point a to point b with an official route."
He went on to add, "My guess is that you'll see groups of cars between 10 and 2. That will be the majority"
---
The 29th Anniversary of the HOT ROD Power Tour will make its way through Boone and portions of Watauga County on Friday.
"It is regarded as the largest traveling car show, with 6,000 cars and trucks from all generations and tens of thousands of fans participating over a five-day road trip.", according to MotorTrend Magazine. The tour kicked off from Atlanta Motor Speedway this morning (Tuesday June 13, 2023) at 8:30 am heading to the South Carolina Fairgrounds in Columbia, South Carolina.
On Wednesday the tour leaves Columbia heading to Rockingham Speedway. On Thursday from Rockingham Speedway to zMAX Dragway in Concord.
The final leg of the tour will come through Watauga County en route to Bristol MotorSpeedway on Friday (June 16, 2023). Leaving Charlotte at 7:30 am, it is expected to be in Watauga somewhere in the 9 am-9:30 am time frame.
The Watauga County portion brings the tour up 321 from Hickory, turning left onto 105 (at the big light in Boone), turning right onto the 105 bypass, turning left onto 321/421 (Boone Mountain), and then turning left onto 321 (at SkateWorld) as it winds it way to Tennessee.
Below is the detailed route for Friday. Below that is a full PDF of the travel routes for this week for those that are out of the High Country but may want to view another leg of the tour.
For a list of events taking place at each stop visit this link.
The Hot Rod Power Tour 2023 LIVE Facebook page can be viewed at this link.
Google maps link of the route for Friday – https://goo.gl/maps/qo2xmzpYwgypw1xk8
Friday, June 16 – Concord, NC to Bristol, TN
7:30 AM Departure – Directions begin at Bruton Smith Blvd at
the Zmax sign
0mi Head southeast on Bruton Smith Blvd
0.5mi Turn left onto Concord Pkwy S
8.6mi Turn left onto NC-73 W.
43.7mi Turn right onto NC-27 W
46.7mi Turn right onto the Ramp for Hickory/US-321 N
110.3mi Use the left 2 lanes to turn left onto NC-105 S
112.4mi Turn right on NC-105 bypass/US-221 Truck S/US-321
Truck N/US-421 Truck N
114.3mi Turn left onto US-321 N/US-421 N
117.8mi Turn left onto US-321 N
151.1mi Turn right onto US-19E N/US-321 N
164.9mi Turn right onto TN-44 N
166.6mi Continue onto State Rte 37/TN-390 N
168.8mi Turn right onto TN-394 E
169.9mi Turn left Thunder Valley Dr
170.0mi Arrive at the Bristol Speedway and
Dragway