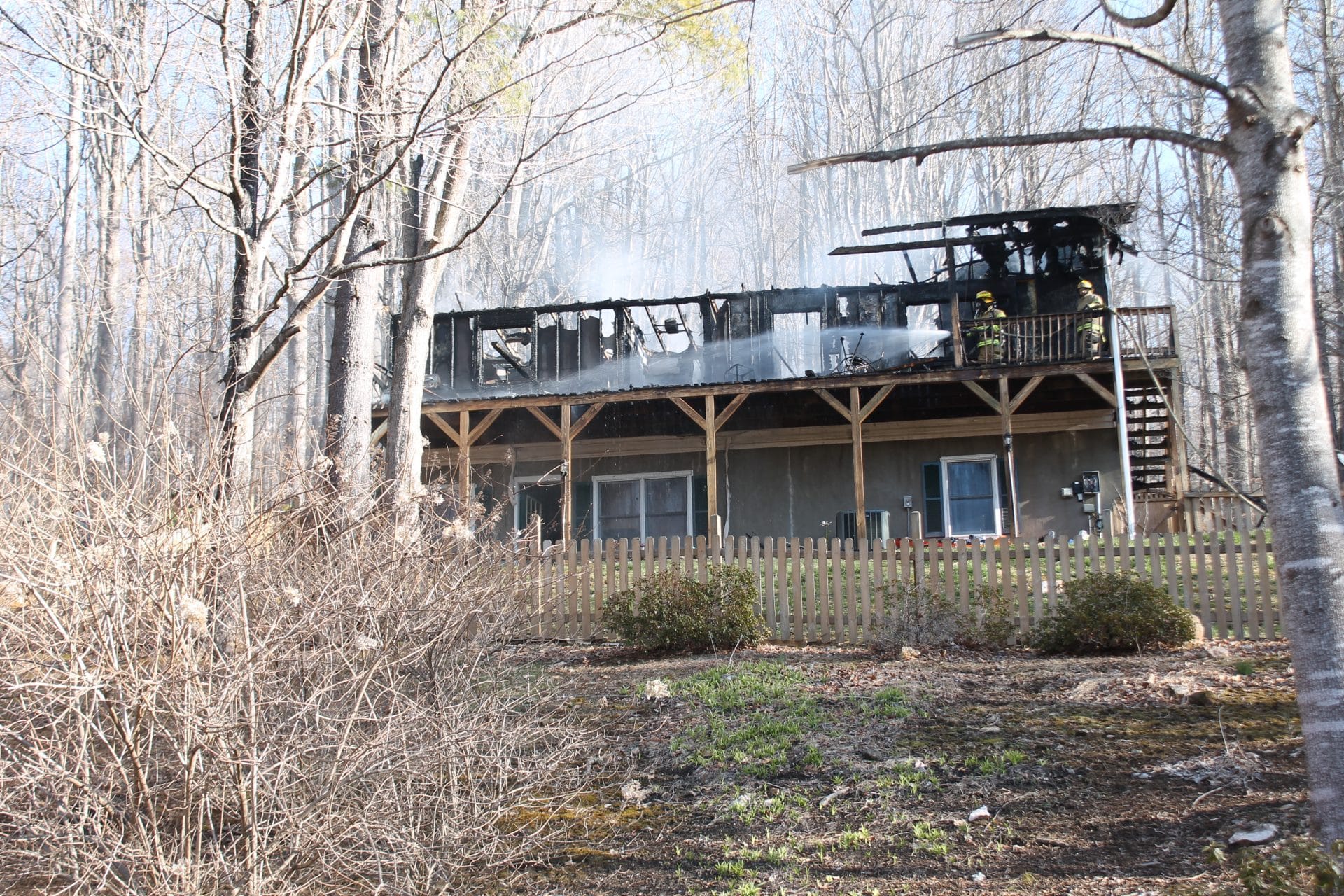 Last Updated on March 8, 2020 1:11 pm
Multiple fire departments responded to a Sunday morning fire in the Todd community.
The fire, at 9885 Hwy 194 north, was dispatched out at 8:30am, according to Watauga County Fire Marshal Taylor Marsh. Marsh tells WataugaOnline.com that the homeowner woke up to a popping sound in the wall.
First arriving units from the Todd Fire Department found heavy smoke and flames coming from the front of the home. The homeowner escaped without injury and the fire is still under investigation, according to Marsh. The scene was cleared around 12:30pm. The estimated loss is $150,000.
Todd Fire, Meat Camp Fire, Deep Gap Fire, Watauga Medics, and the Fire Marshal's Office all responded to the scene. The American Red Cross is assisting the homeowner.