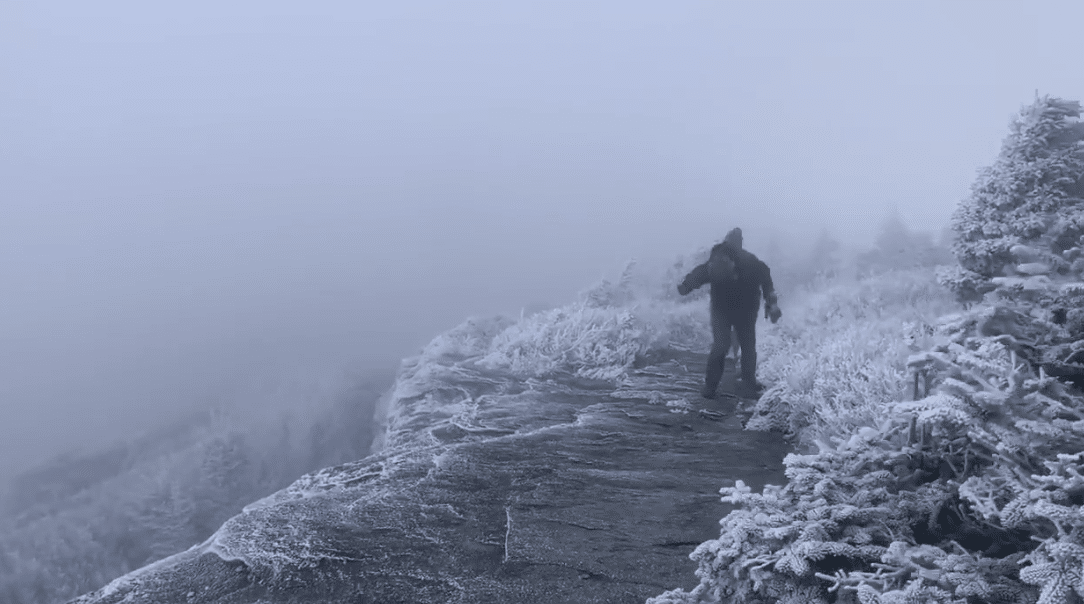 Last Updated on November 26, 2021 7:37 pm
Three men documented wind gusts over 100 mph on Grandfather Mountain.
Evan Fisher, Billy Bowling and Peter Forister posted on Twitter about their experiences recording the event on Friday morning. A 102.1 wind gust measurement was recorded as documented in a tweet below.
The three men, well versed in the weather field, used the favorable weather conditions set up to capture the event.
Evan Fisher is a Meteorology major at UNC Asheville and self-proclaimed as "Grandfather Mountain's biggest fan", according to his Twitter profile.
Billy Bowling is a visual storyteller, according to his Twitter profile.
Peter Forister is a storm chaser, nature photographer with a Master of Science in Geography from Virginia Tech, according to his Twitter profile.
This is certainly not the first time wind gusts have occurred on Grandfather Mountain over 100mph, but in the 12 years WataugaOnline has been established it's the first time with video documentation.
The record wind gust on Grandfather Mountain of 121.3 mph was recorded at around 4 am on February 13, 2019.