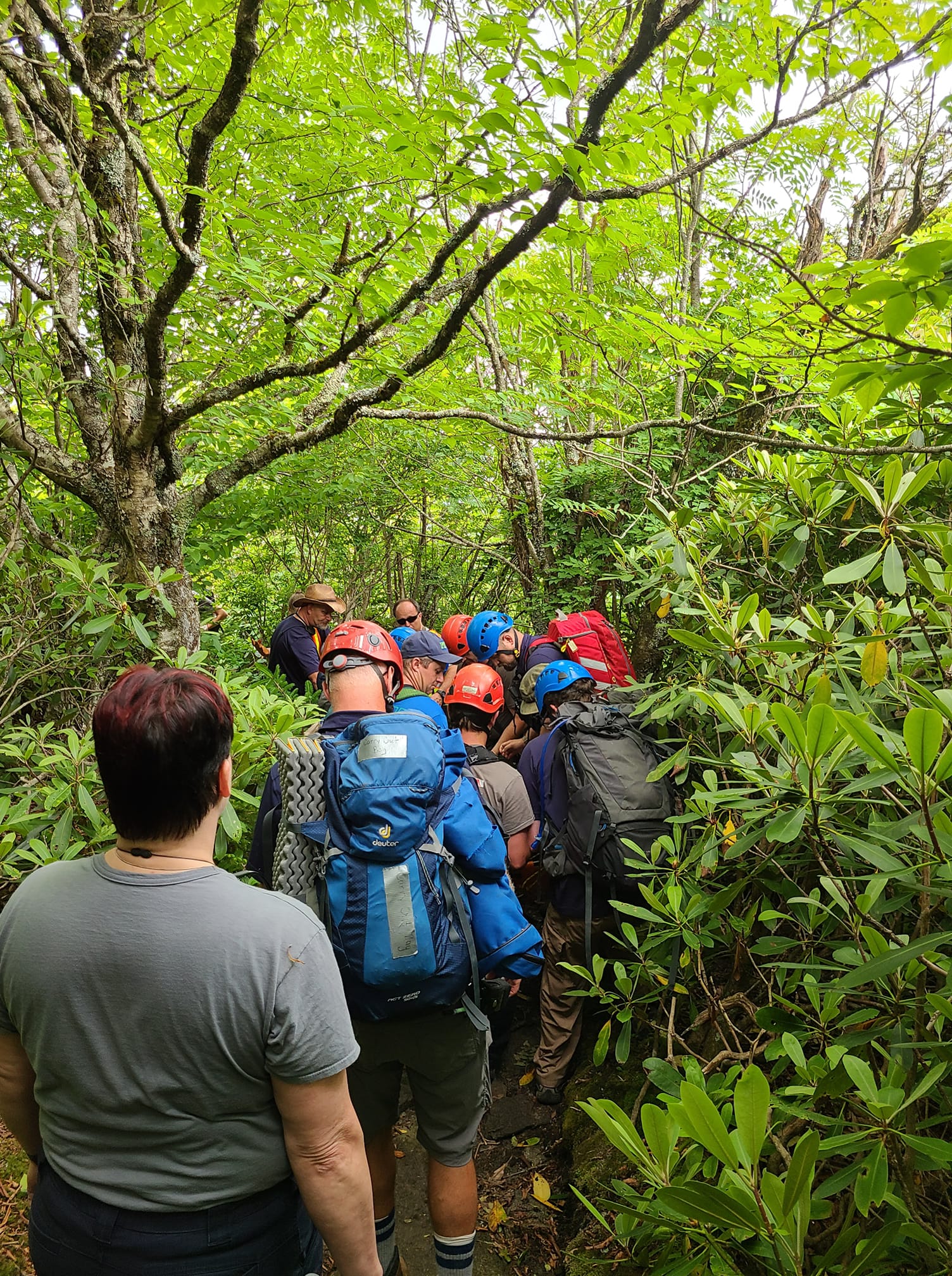 Last Updated on June 26, 2021 8:34 pm
A hiker was rescued from a trail on Grandfather Mountain on Saturday.
Multiple agencies responded to the scene after the hiker had fallen on one of the trails, according to the Linville-Central Rescue Squad. The hiker was located, provided medical treatment, and carried just over a mile through rugged terrain to a waiting ambulance.
"A big thank you to all the responding agencies, it truly takes team work to make these calls successful.", Linville-Central Rescue Squad also noted.
Responding agencies were: Linville-Central Rescue Squad, Linville Fire Department, Banner Elk Fire & Rescue, Newland Volunteer Fire Department, Crossnore Volunteer Fire Department, Grandfather Mtn Stewardship Foundation, Avery EMS, NC State Parks, Blowing Rock Fire and Avery County Emergency Management.