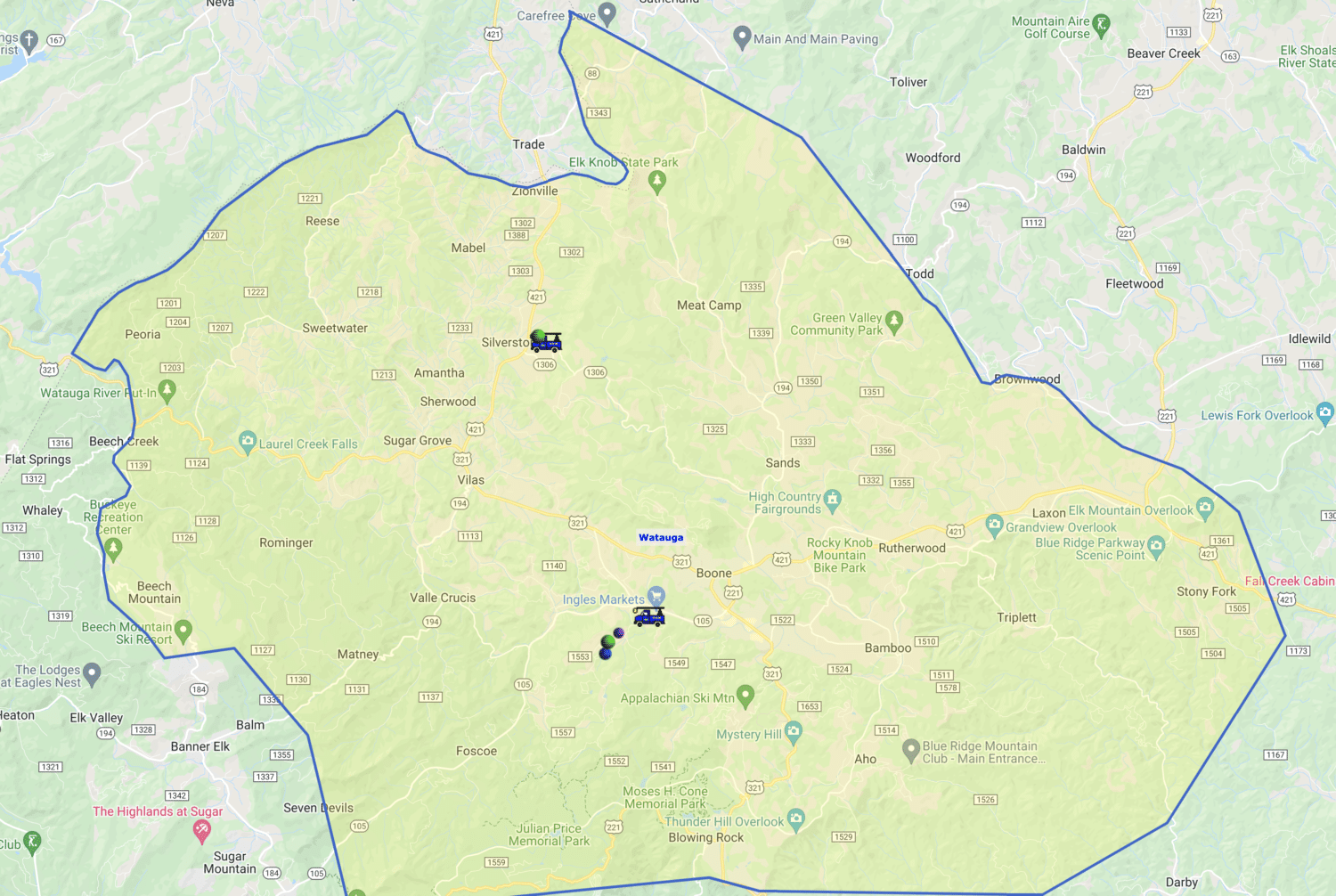 Last Updated on March 26, 2022 6:51 pm
High winds lead to power outages in the county on Saturday while a Wind Advisory was in effect.
A fallen tree on Poplar Grove Road south, near both Clayton Green Road and Honey Bear Campground Road, lead to the road being closed and power outages for a time, as fire crews and Blue Ridge Energy worked at the scene. At the height of the outages 627 members were affected, according to Blue Ridge Energy. The outage occurred at 9:16 am and the road was open back up completely at 11:44 am.
A tree down also resulted in outages in the Silverstone area around 10:15 am. There were around 50 members without power according to the Blue Ridge Energy outage map at the time.
A tree down on Love Hollow Road, off of Baird's Creek Road, also resulted in power lines down at 1:05 pm.
Outages also occurred east of Boone between Bamboo and Triplett just after 2:30 pm. See the screen shot of the outage map below for location.
Minor outages also occurred between Rominger and Beech Mountain. See the screen shot of the outage map below at 4:19 pm for location.
Photo of tree down on Poplar Grove Road: Blue Ridge Energy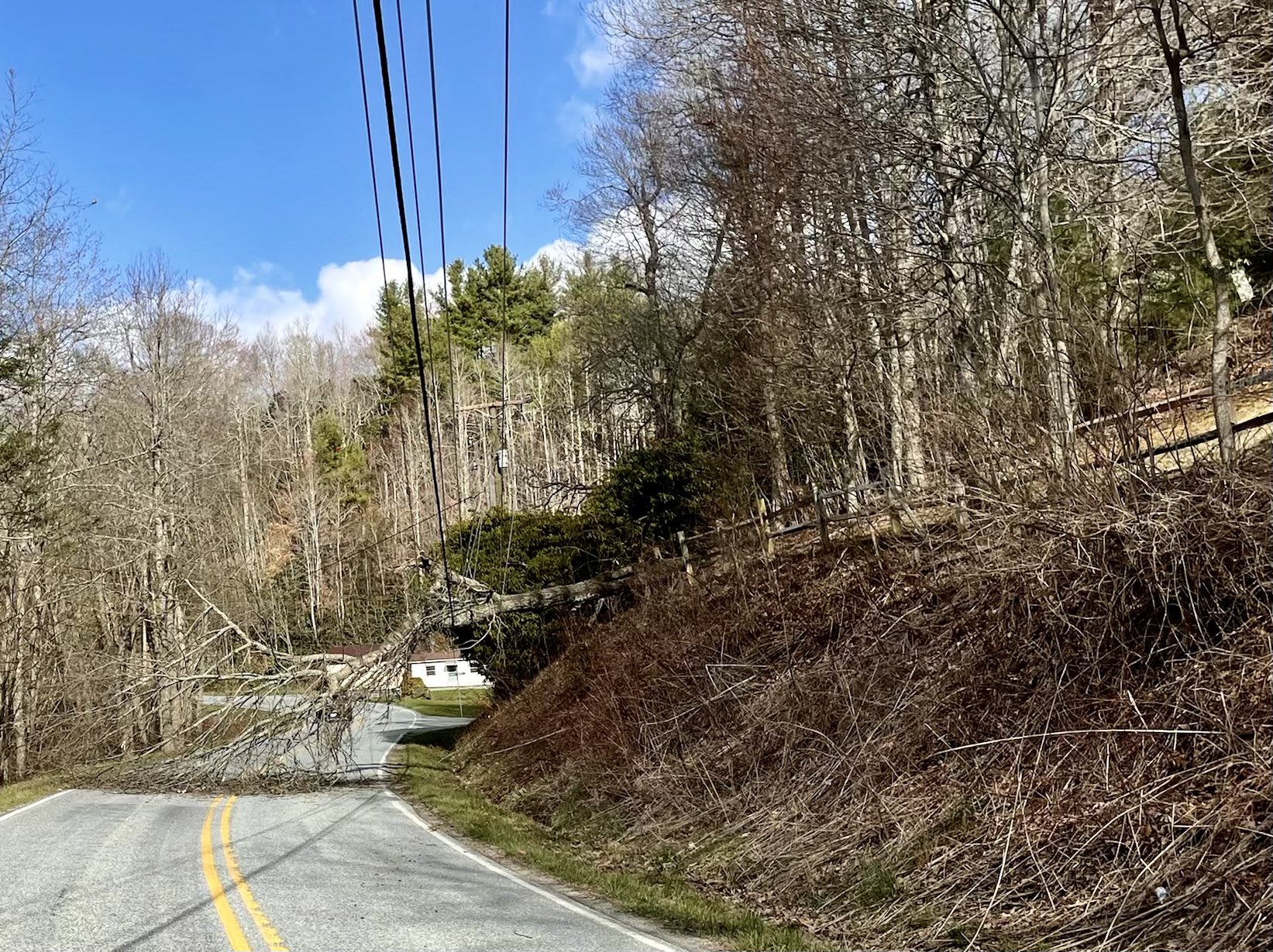 Blue Ridge Energy map at 11 am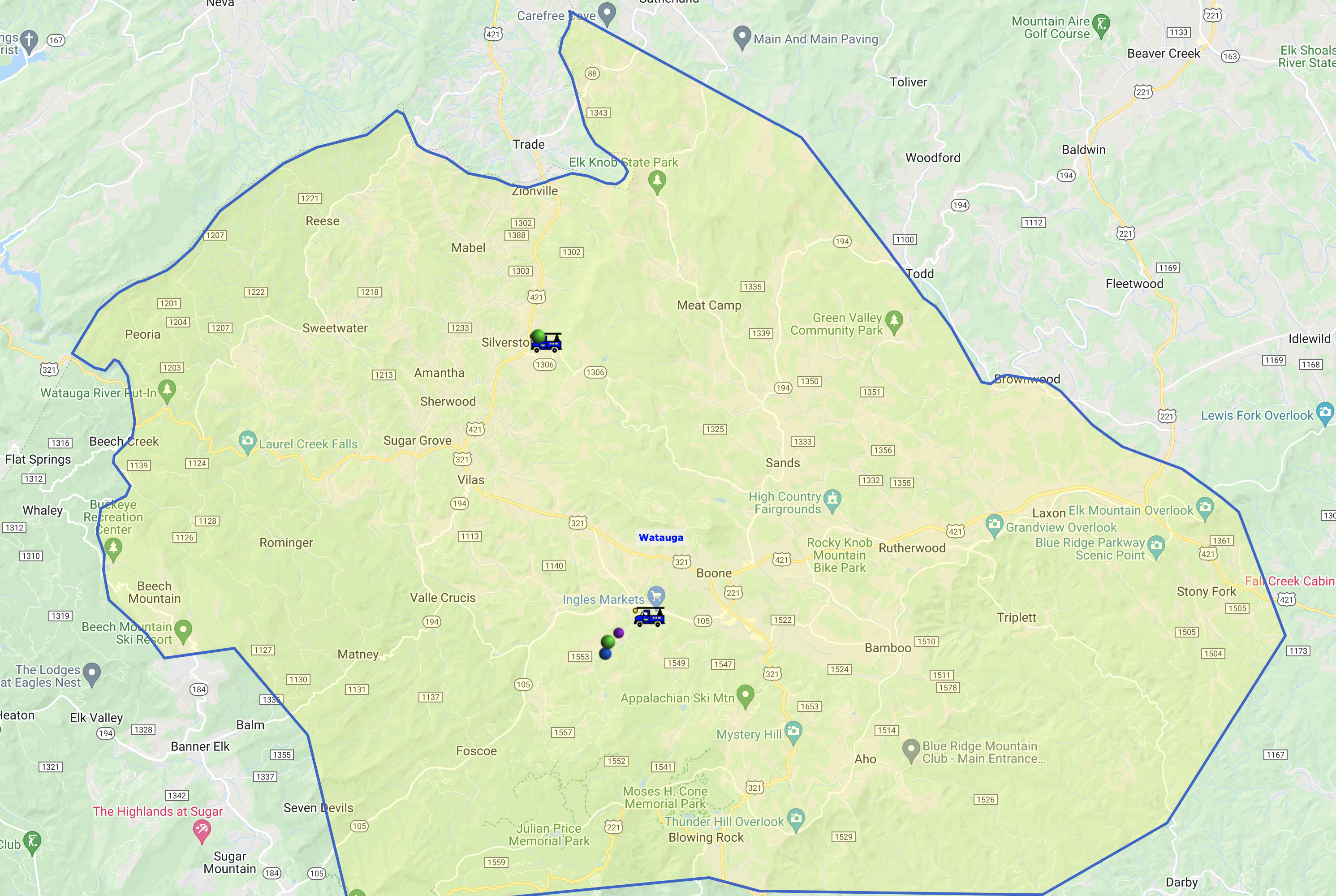 Outages east of Boone at 2:31 pm.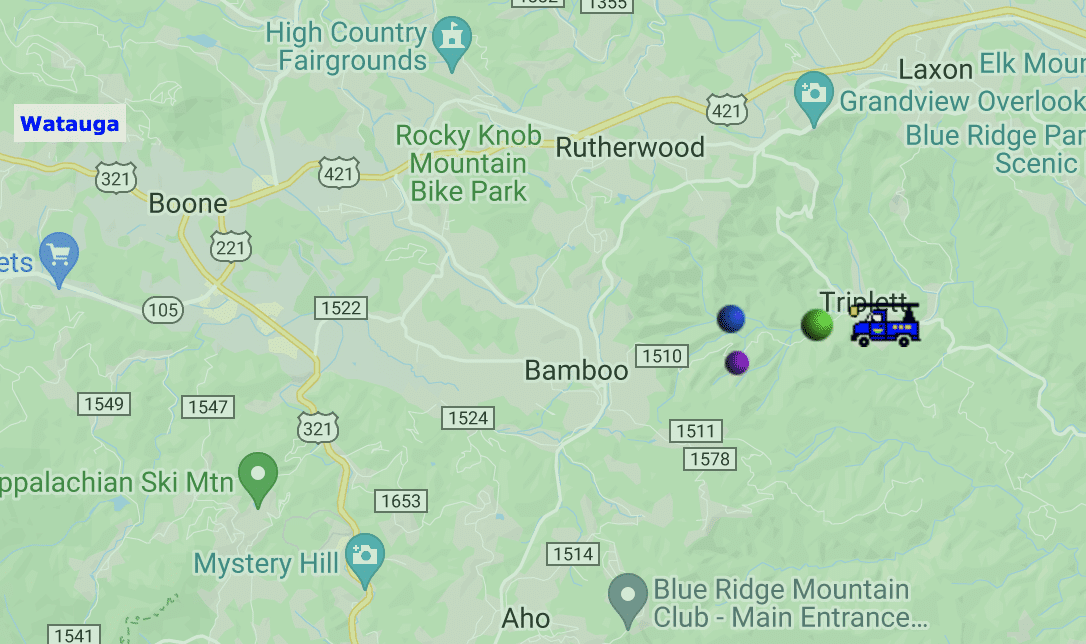 Outages between Rominger and Beech Mountain at 4:19 pm.