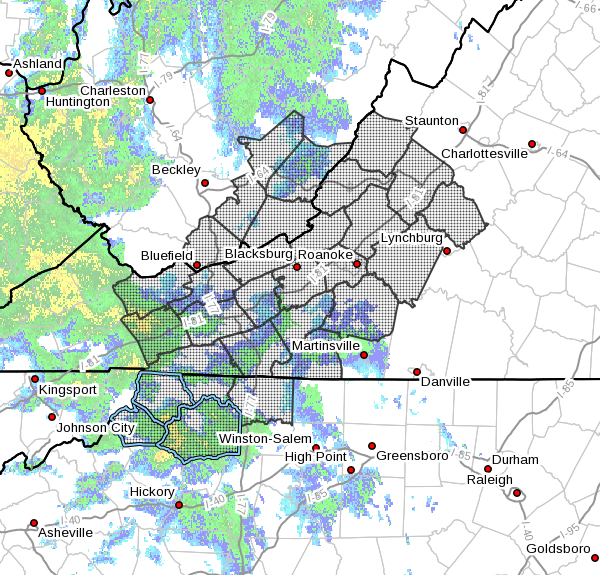 Last Updated on March 31, 2023 12:02 pm
NCZ001>003-018-019-VAZ007-009>020-022>024-032>035-WVZ042>044-507-
508-010000-
/O.UPG.KRNK.HW.A.0001.230401T1200Z-230402T0800Z/
/O.NEW.KRNK.HW.W.0003.230401T1200Z-230402T0800Z/
Ashe-Alleghany NC-Surry-Watauga-Wilkes-Tazewell-Smyth-Bland-Giles-
Wythe-Pulaski-Montgomery-Grayson-Carroll-Floyd-Craig-Alleghany VA-
Bath-Roanoke-Botetourt-Rockbridge-Patrick-Franklin-Bedford-
Amherst-Mercer-Summers-Monroe-Eastern Greenbrier-
Western Greenbrier-
Including the cities of West Jefferson, Sparta, Dobson, Boone,
Wilkesboro, Tazewell, Marion, Bland, Pearisburg, Wytheville,
Radford, Pulaski, Blacksburg, Independence, Whitetop, Troutdale,
Volney, Galax, Floyd, New Castle, Clifton Forge, Covington,
Hot Springs, Roanoke, Salem, Fincastle, Lexington, Buena Vista,
Stuart, Rocky Mount, Bedford, Amherst, Bluefield, Flat Top,
Hinton, Hix, Union, Lewisburg, White Sulphur Springs, Alderson,
Quinwood, Duo, and Rainelle
1157 AM EDT Fri Mar 31 2023
…HIGH WIND WARNING IN EFFECT FROM 8 AM SATURDAY TO 4 AM EDT
SUNDAY…
* WHAT…West winds 20 to 35 mph with gusts up to 55 to 65 mph
expected.
* WHERE…Portions of north central and northwest North
Carolina, central, south central, southwest and west central
Virginia and southeast West Virginia.
* WHEN…From 8 AM Saturday to 4 AM EDT Sunday.
* IMPACTS…Damaging winds will blow down trees and power lines.
Scattered powers outages are like. Widespread power outages are
possible. Travel will be difficult, especially for high profile
vehicles.
* ADDITIONAL DETAILS…Southwest winds gusting up to 40 mph will
occur late tonight in the higher elevations, then we will have
several waves of high wind gusts Saturday into Saturday night.
PRECAUTIONARY/PREPAREDNESS ACTIONS…
People should avoid being outside in forested areas and around
trees and branches. If possible, remain in the lower levels of
your home during the windstorm, and avoid windows. Use caution if
you must drive.