Last Updated on May 19, 2016 9:01 pm
A photo of a rainbow over Howard's Knob has gone viral after being shared on the Watauga County Roads & Weather Updates Facebook page and WataugaRoads&Weather Twitter feed this week. 
The photo by Mike Cole shows the start of a double rainbow to the left. Mike tells WataugaOnline.com that in photo #2 "The inner light was so awesome. I stayed there for 20 minutes".
Below are some photos sent in of the event.
Photo: Mike Cole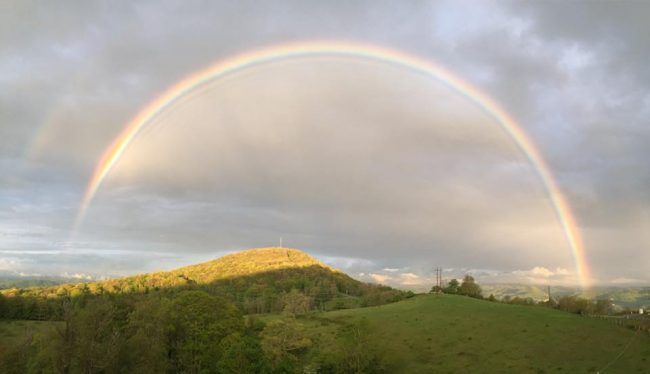 Photo: Mike Cole Photo #2