Last Updated on February 12, 2022 7:02 pm
Update Friday April 19 7:44am – Video from NWS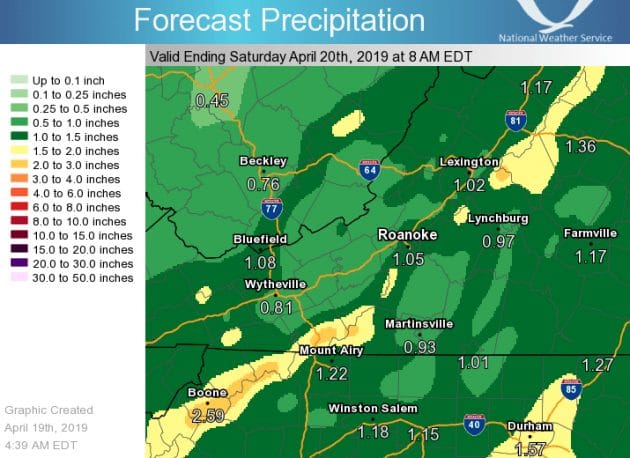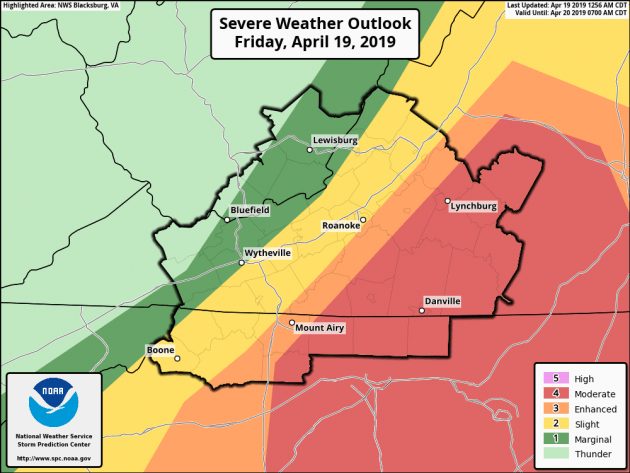 ---
Update Thursday April 18 6am – The National Weather Services continues to outline that there are three possible impacts to the area with the pending storm: severe thunderstorm threat, heavy rainfall and strong gusty winds.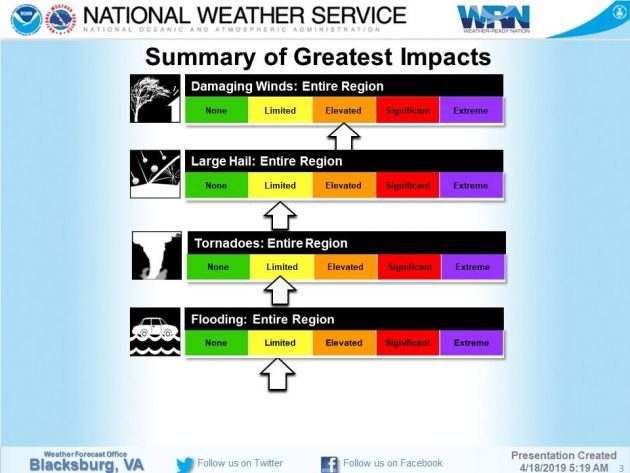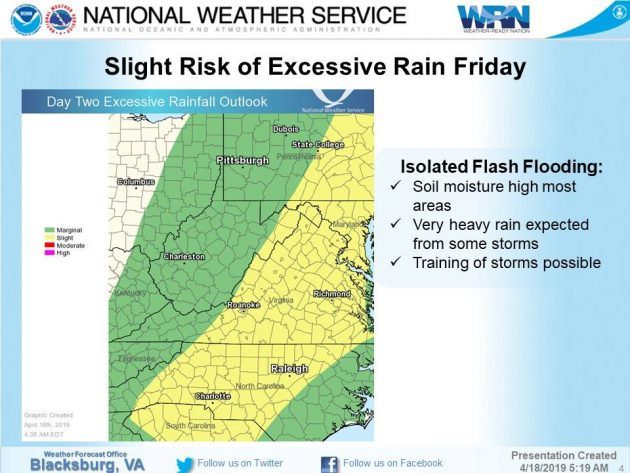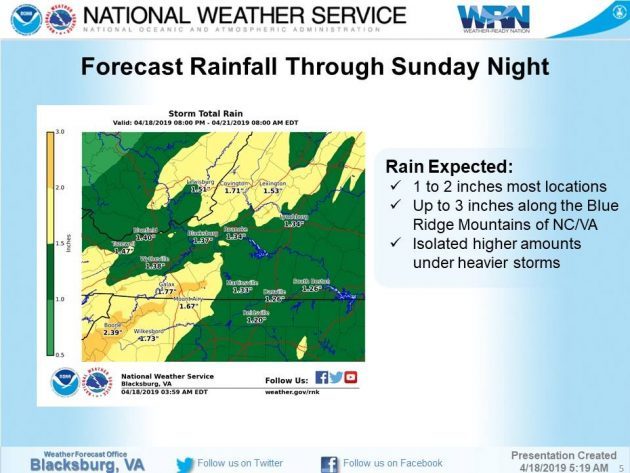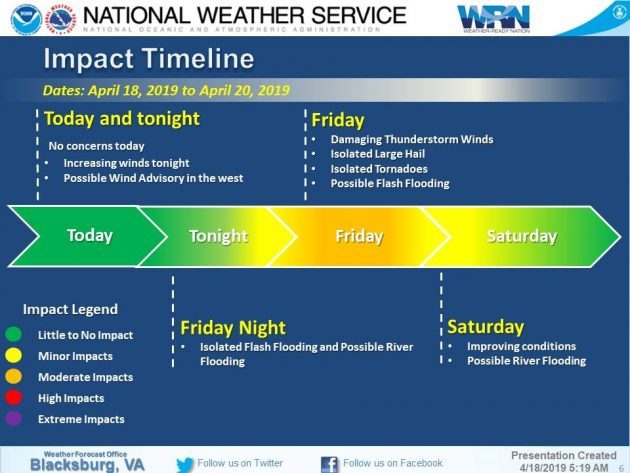 ---
Coming off the heels of severe weather threats from this past weekend, the High Country is forecast to receive heavy rain for Good Friday.
The National Weather Service (NWS) says that the main concerns Friday into Friday night will be for heavy rainfall as a strong cold front will bring a threat of severe thunderstorms and heavy rain. Damaging winds and flooding will also be possible.
In a Wednesday morning briefing, NWS says that the stage will be set for a very similar scenario to what we just saw this past weekend with a combined severe threat on Friday/Friday evening, along with some gusty winds. The specifics in timing/location of threats will become more evident in later model runs but Friday continues to look ominous, NWS adds.
Behind the front more showers are likely and wet snow is possible at the highest elevations on Saturday. NWS adds that a rumble of thunder and some graupel is also not out of the question.
High temperatures on Friday are forecast to be in the upper 50s, Friday night lows in the upper 30s, Saturday highs in the upper 40s, Saturday night lows in the uppers 30 and Easter Sunday, for now, is forecast for highs in the lower 60s and mostly clear conditions.
Severe potential for Friday. Graphic: NOAA/NWS