Last Updated on September 30, 2015 7:14 pm
Heavy rain has prompted the National Weather Service to issue a Flood Warning until 11:45 pm Tuesday night for all of Watauga and the southern portion of Wilkes County. At 5:51pm up to one and a half inch had already fallen, according to NWS.
Boone Fire and Boone Police were called to a water rescue in the Boone Mall parking lot facing highway 321 around 5:30pm. The water was just near the bottom of a car door, according to scanner traffic at the time, and those in the vehicle were helped out with no issues. An accident in Vilas closed a section of 421 just before 6pm. Officials had the road back open just before 6:30pm.
Boone mall parking lot. Photos: Joe Bentley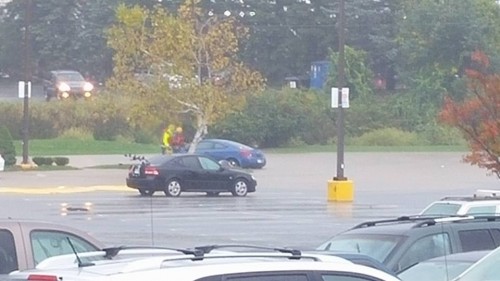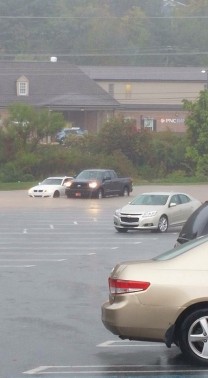 Boone Mall. Photo: Jeremy Bertrand