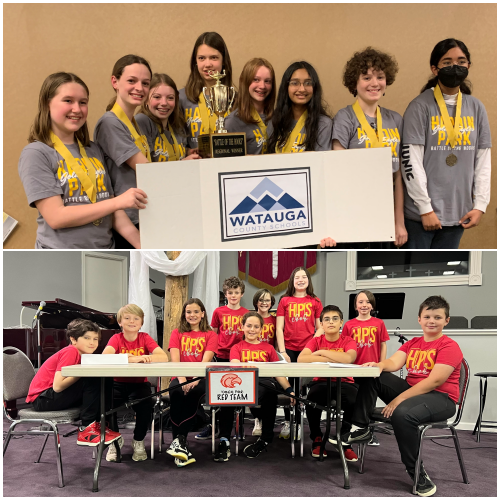 Last Updated on May 23, 2023 12:28 pm
BOONE — Teams of students from Hardin Park School took their prowess in the annual Battle of the Books competition on the road last month, scoring a win and a high placement in the state and regional competitions.
The Golden Eagles' most-keen readers took home a victory in the Region 7 contest held on the campus of Appalachian State University, and netted a respectable fifth place in the statewide contest held in Fayetteville.
Battle of the Books tasks teams from each school in the district to a competition that tests students' ability to recall specific details and answer questions on books from a state-promoted list they've read over the past year. Each team plays every other team once in the competition and each round consists of 12 questions — six posed to each team.
The questions require students to identify the book in which a specific scene, event, quote or character appears. If a team provides the correct title and author of the book, they are awarded three points. If they miss, the other team has one chance to answer the question and can win two points for a correct title response. The winning team is determined on the basis of total points scored in all rounds combined.
Hardin Park students spent the past year reading 16 books on the North Carolina School Library Media Association Middle School Battle of the Books list covering a variety of genres.
Hardin Park Librarian and BoB Coach Candice Trexler, who leads the team alongside colleague Amy Hiatt, congratulated her students saying, "these students have been motivated and dedicated to the Hardin Park Battle of the Books program all year. Countless hours of reading and practice sessions contributed to their success. We are so proud of them!"
MBoB: Left to right are: Annabelle Babb, Sofia McEvoy, Roz Rabinowitz, Selah Greer, Willa Sibley, Ria Titus, Aspen Hickman and Ashika Paudel.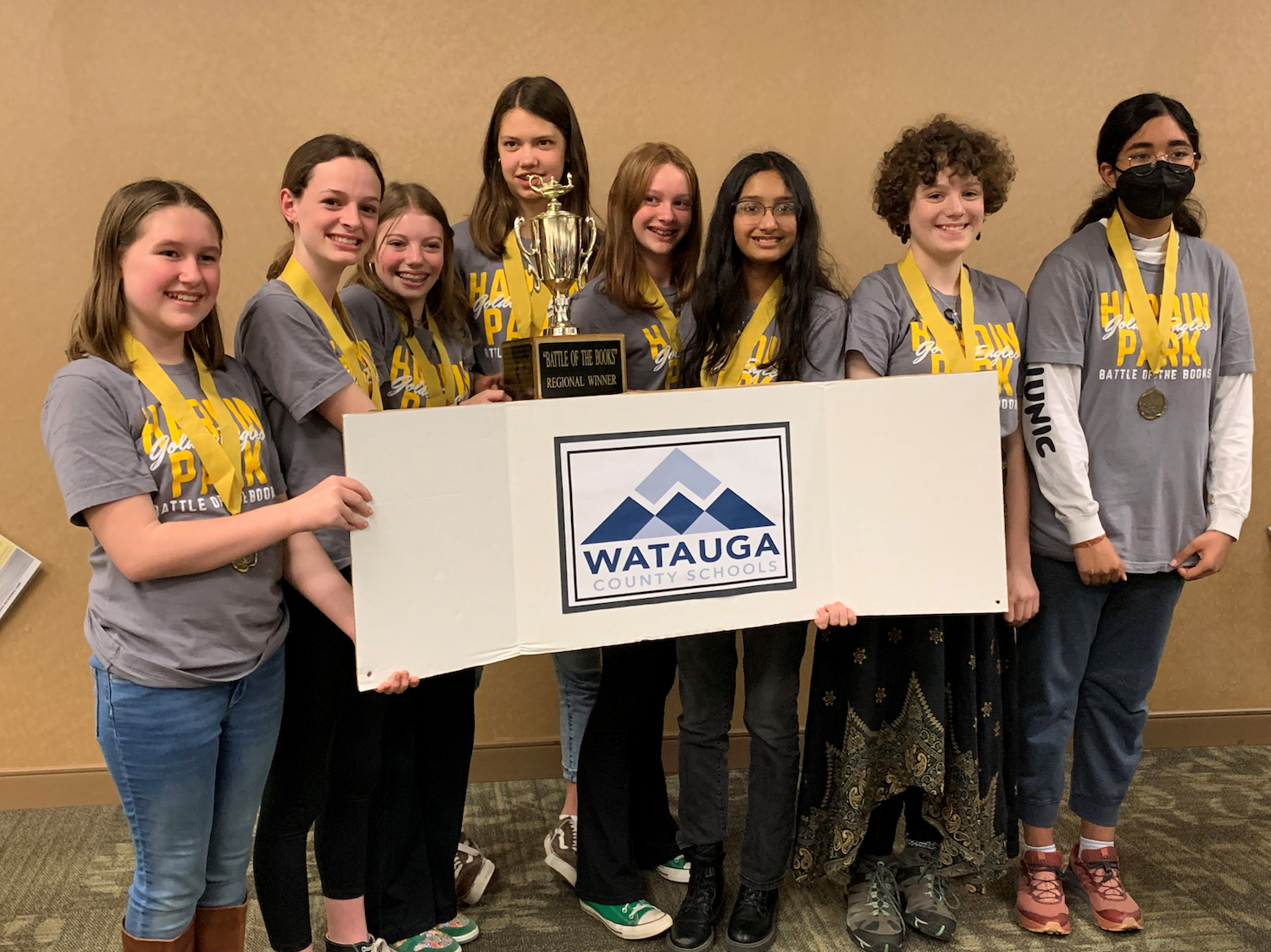 Hardin Park Red: Pictured are Ricky Saylors, Nathaniel Hankins, Lucy Krause, Ezra Freed, Rohan Parry, Malachi Carson, Oscar McEvoy, Mackenzie Norris, Maggie Schlake and Aiden Smith.