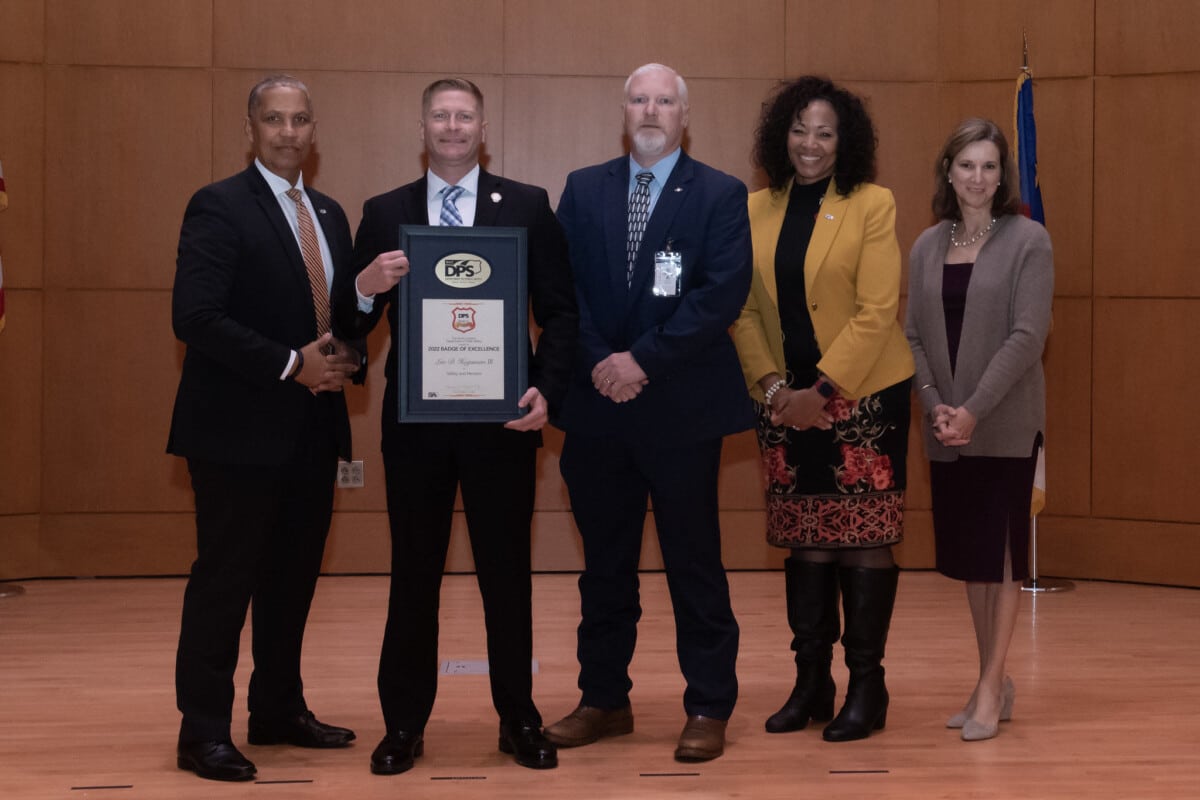 Last Updated on December 1, 2022 5:21 pm
Special Agent risked life to provide medical aid to officer wounded and trapped inside home
RALEIGH – State Bureau of Investigation Special Agent Len A. Hagaman joined a team of agents responding to an officer-involved shooting in Watauga County last year. A member of law enforcement had been wounded and now was trapped inside a home with an armed suspect, who had barricaded himself inside the residence.
Hagaman, a criminal investigator who is also certified as an EMT, joined the rescue team as the medic. He entered the building even as the suspect continued to fire his weapon, risking his own life to provide medical aid and eventual rescue of the officer.
On Tuesday, the N.C. Department of Public Safety honored Special Agent Hagaman with a Safety and Heroism award during its annual Badge of Excellence ceremony. More than 43 employees received awards during the ceremony, which was held at North Carolina National Guard Joint Force Headquarters.
"This select group exemplifies the best of public service by consistently going the extra mile," said Secretary Eddie M. Buffaloe, Jr. "These selfless acts invigorate my passion as a public servant, and I am certainly proud they are on my team at the North Carolina Department of Public Safety."
The Badge of Excellence Awards, established in 2015, stand as the top honor for employees of the Department of Public Safety. Nominated by their peers and selected by the Badge of Excellence Committee, each recipient is recognized in one of the following categories: Customer Service; Human Relations; Innovation and Efficiency; Outstanding Achievement and Performance; Public Service and Volunteerism; and Safety and Heroism.