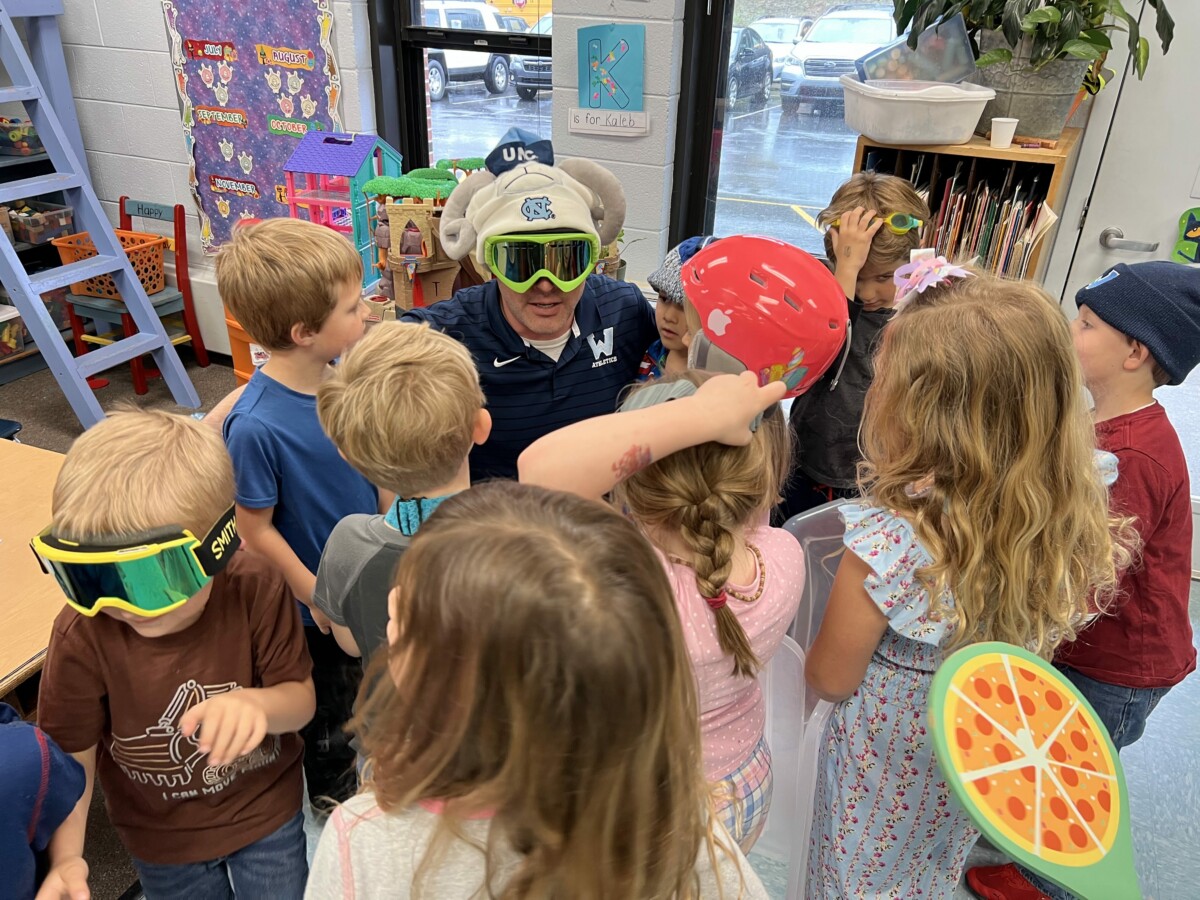 Last Updated on April 11, 2023 7:59 am
GREEN VALLEY — Heather Ward and Tara Watsons Kindergarten classes at Green Valley School have furthered their extensive win streak against the Watauga County Schools Central Services Staff in the annual marshmallow "snowball fight" held in their classroom. The kinders' uncontested mastery of the competition now extends beyond institutional memory and is perhaps unprecedented in modern times.
Equipped with marshmallows to substitute for snowballs, the kinders crafted armor from umbrellas, snow sleds and ski goggles provided by team captain, Superintendent Scott Elliott, to put together a towering offensive volley that set the tone early, quickly curtailing any plans WCS staff brought to the contest.
Haphazardly outfitted with buckets and piecemeal superhero costumes scavenged from the classroom, the visiting team wilted under an unrelenting barrage of marshmallows expelled from the surprisingly spry and accurate arms of Golden Eagle's youngest team of students.
Elliott, who each year abandons his usual colleagues to lead the Kinder team, is serving in his last season on the snowball fight gridiron. He commented on the low-key, good natured fun of the annual event.
"We were younger, faster, and less whiny than the old people's team," Elliott said. "We came into this winter with one goal, and we achieved it. We saw more snow today than I think we saw in Boone all winter long, but we were not going to be stopped."
After the last marshmallow rolled to its final sticky stop, the two teams came together for a conciliatory round of popsicles and parted ways amicably. Central Office Staff members are already taking note of the strength of the upcoming draft class of Kinders, and making plans to finally snap their lengthy losing streak, though their performance to this point leaves little hope for improvement.
The annual snowball fight precedes Watauga County School's Spring Break the week of April 10.
Watauga County Schools superintendent Dr. Scott Elliott addresses his team of Green Valley Kindergartners ahead of the snowball fight.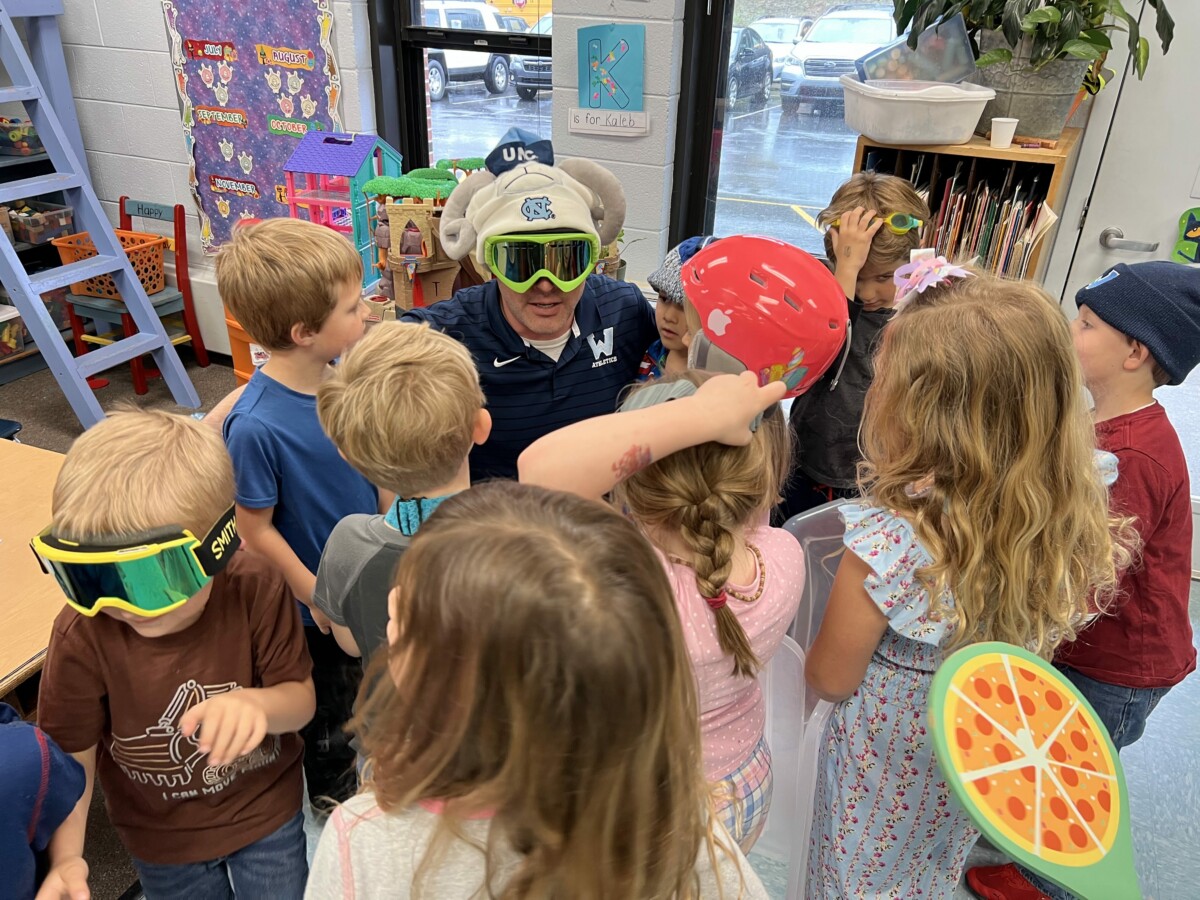 Dr. Wayne Eberle weathers a storm of marshmallows in Heather Ward's Kindergarten classroom.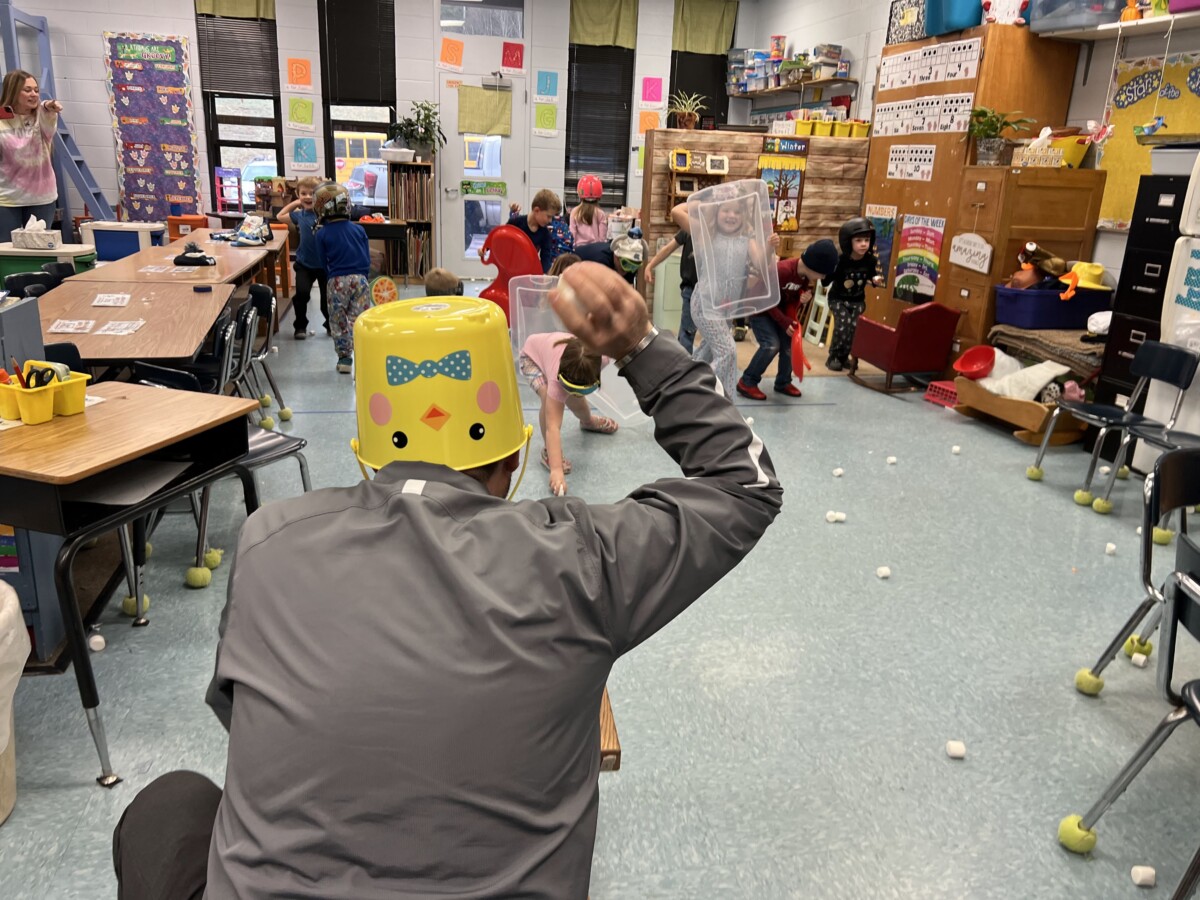 Elliott shares popsicles with his Kindergarten cohorts.