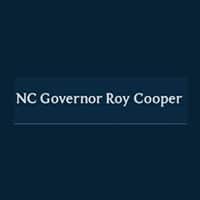 Last Updated on February 12, 2022 4:16 pm
Raleigh Dec 6, 2019 – Today, Governor Roy Cooper welcomed members of the North Carolina Christmas Tree Association and received the Christmas trees and wreaths that will be featured inside the State Capitol. The association has been providing Christmas trees for the Capitol since 1978 and holds an annual contest to determine which North Carolina-based farmers will be asked to send trees and wreaths to decorate downtown Raleigh.
"We grow the best Christmas trees in the country right here in North Carolina," said Governor Cooper. "The Christmas Tree Association takes pride in our state's forestry tradition and the farmers who add so much holiday cheer to the Capitol festivities every year."
This year's tree was grown on the Cartner Christmas Tree Farm, a family-owned Fraser fir farm in Newland, North Carolina. The Cartner family will compete for the chance to provide the Official 2021 White House Christmas Tree at the National Christmas Tree Association (NCTA) contest next summer. The wreaths on the Capitol tree were chosen from Mountain Top Fraser Fir, also of Newland, grower of the 2018 White House Christmas tree.
"North Carolina is very proud to be a thirteen-time champion of the NCTA tree contest and provider of the Official White House Christmas Tree. That honor is credited to our hard-working, dedicated and passionate Christmas tree farmers," said North Carolina Christmas Tree Association Executive Director Jennifer Greene.
The North Carolina Christmas tree industry is the second-largest in the nation, harvesting more than four million trees a year and producing more than 26% of the Christmas trees in the United States.
People are encouraged to see the trees and tour the Capitol and visit the Executive Mansion's annual Holiday Open House. From December 12 – December 15, visitors touring the mansion and Capitol are encouraged to donate non-perishable food items for a holiday food drive to benefit the Food Bank of Central and Eastern North Carolina.