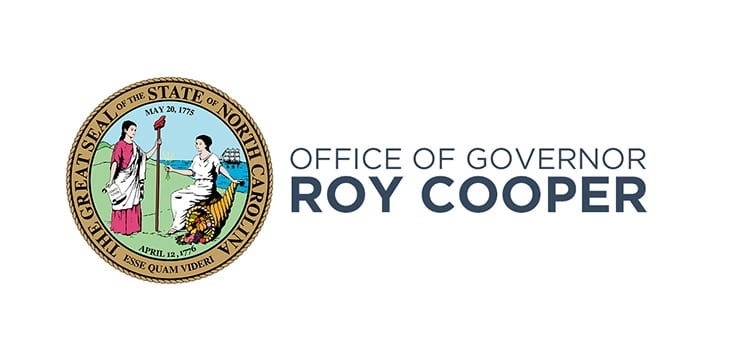 Last Updated on August 29, 2023 1:49 pm
RALEIGH: Today, Governor Roy Cooper announced an investment to help tackle North Carolina's school bus driver shortage crisis by allocating $1 million in federal funding to the Division of Motor Vehicles (DMV) in the North Carolina Department of Transportation (NCDOT) to enhance school bus driver training capacity. The shortage of school bus drivers is a serious concern for school districts, causes problems for families, and impacts student well-being and learning. Governor Cooper made the announcement at a Charlotte-Mecklenburg Schools' bus lot where he toured the facility, spoke with bus drivers and education leaders and called on the legislature to pass a budget that invests in public schools.
"North Carolina desperately needs more school bus drivers and the way to get them is to pay them more and train them faster," said Governor Cooper. "If Legislative Republicans would do their jobs and pass a strong public education budget now, we could better attack this challenge. Until then these funds are important to help get our children to and from school reliably and safely."
One of the primary challenges identified by both school districts and the North Carolina Division of Motor Vehicles (DMV) is the extended time it takes to train newly hired bus drivers due to trainer staffing shortages and an increased number of trainees. In response, Governor Cooper has taken decisive actions to address this issue and bolster the state's school bus driver workforce.
Earlier this year, Governor Cooper proposed almost $1 million in recurring funding in his FY 2023-25 budget to employ 10 additional school bus driver trainers within the DMV. In addition, he proposed a 9.5% salary increase across two years for bus drivers and an 8% increase for school bus driver trainers at DMV. The Governor's budget also included a $1,500 retention bonus for school bus drivers and school bus driver trainers making less than $75,000 and a $1,000 bonus if they make more than $75,000. Faced with the continued failure of Republican legislators to pass a budget and address the school bus driver shortage, Governor Cooper is empowering the DMV to expand its training capacity, with the goal of putting more well-trained school bus drivers on North Carolina's roads.
The plan includes hiring up to seven temporary trainers, one for each NCDOT region, to accelerate the training process. This investment will be utilized to employ former school bus driver trainers who have expressed interest in helping expedite training of new bus drivers.
This investment will also provide retention bonuses of up to $3,000 to current school bus driver training employees. This incentive seeks to recognize their dedication and support in staying with the state, ultimately enhancing the training capacity.
In addition to hiring trainers and providing retention bonuses, funds will be used to purchase two dedicated training buses. This will enable DMV to conduct training sessions more efficiently and without constraints on borrowing buses from school districts, which are sometimes unavailable, thus improving the overall training process.
These initiatives are part of Governor Cooper's unwavering commitment to the education and safety of North Carolina's students. By addressing one of the root causes of the school bus driver shortage, this investment aims to create a more robust and reliable public school transportation network for students across the state.
Funding for this initiative is from federal Emergency Assistance for Non-Public Schools (EANS) funds that have reverted to the Governor's Emergency Education Relief (GEER) fund.
Read Governor Cooper's budget proposal here.
Read about Governor Cooper's declaration of a state of emergency for public schools here.