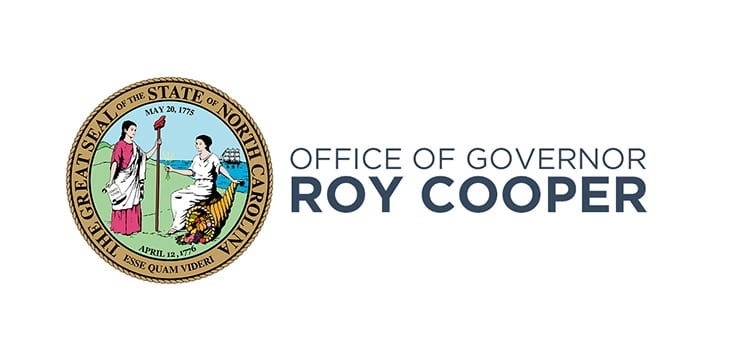 Last Updated on January 13, 2023 11:17 am
Today, Governor Roy Cooper signed an Executive Order prohibiting the use of certain applications and websites on state devices including computers and mobile phones. The Order directs the state Chief Information Officer (CIO) and the North Carolina Department of Information Technology (NCDIT) to develop a policy within 14 days that prohibits the use of TikTok, WeChat and potentially other applications on state agency information technology systems in a manner that presents an unacceptable cybersecurity risk.
"It's important for us to protect state information technology from foreign countries that have actively participated in cyberattacks against the United States," said Governor Cooper. "Protecting North Carolina from cyber threats is vital to ensuring the safety, security, privacy, and success of our state and its people."
Cybersecurity professionals have identified TikTok and WeChat as high-risk applications due to their lack of sufficient privacy controls and connections to countries that sponsor or support cyber-attacks against the United States.
Several government entities in the United States, including multiple branches of the United States Military, the Transportation Security Administration, and other states, have banned TikTok, WeChat, and other applications on federal and state government information technology.
The NCDIT policy will be able to be updated in the future if additional high-risk applications and websites are identified by state cybersecurity experts.
"NCDIT's top priority is the security and protection of the state's IT systems, data, and assets," said NCDIT Secretary and State Chief Information Officer Jim Weaver. "Gov. Cooper's Executive Order is essential to this critical work."
"I'm deeply concerned about data security and privacy on social media platforms," said NC Attorney General Josh Stein. "We, not social media companies, should be able to make decisions about what and how much we share, who we share it with, and how it is used. I'm pleased that Gov. Cooper is taking steps to help make the business of our government more secure. I'll continue my work to keep people and their data safe online, especially when it comes to my investigations into how social media platforms affect our children."
"The Governor's Executive Order takes an important first step to ensure the privacy of our citizens and the security of North Carolina's government networks," said NC House Representative Jason Saine.
"This guidance is a step in the right direction," said NC House Representative Jon Hardister. "I appreciate the Governor's office collaborating with us on this initiative. I look forward to our continued efforts to establish long-term plans to enhance our cyber security."
"We take the responsibility to protect information from cyber security threats seriously and we commend Governor Cooper for taking this action to ensure our state's technological devices are secure," NC House Representative Ashton Clemmons said.
"It is essential that the state works to ensure the security of government technology," NC House Representative Robert Reives said. "This Executive Order will help bolster state information technology protections and guard against cyberattacks in the future."
Read Executive Order 276.