Last Updated on February 13, 2022 8:43 am
Raleigh – Gov. Roy Cooper on Monday appointed Major Charles "Vic" Ward to serve as acting Commander of the North Carolina State Highway Patrol. Ward will replace Colonel William J. Grey who retired from the Patrol on Monday after more than 25 years of service.
"I'm grateful for the men and women of the Highway Patrol and the work they do every day to keep our roads and communities safe," Gov. Cooper said. "Thanks to Col. Grey for his many years of service to our state, and to Major Ward for stepping up to lead the Patrol."
"On behalf of the department, I want to thank Col. Grey for his contributions to North Carolina and the Department of Public Safety. I wish him the best in all future endeavors, and I look forward to working with Major Ward as he takes on leadership of the Patrol," said Erik Hooks, Secretary of the Department of Public Safety.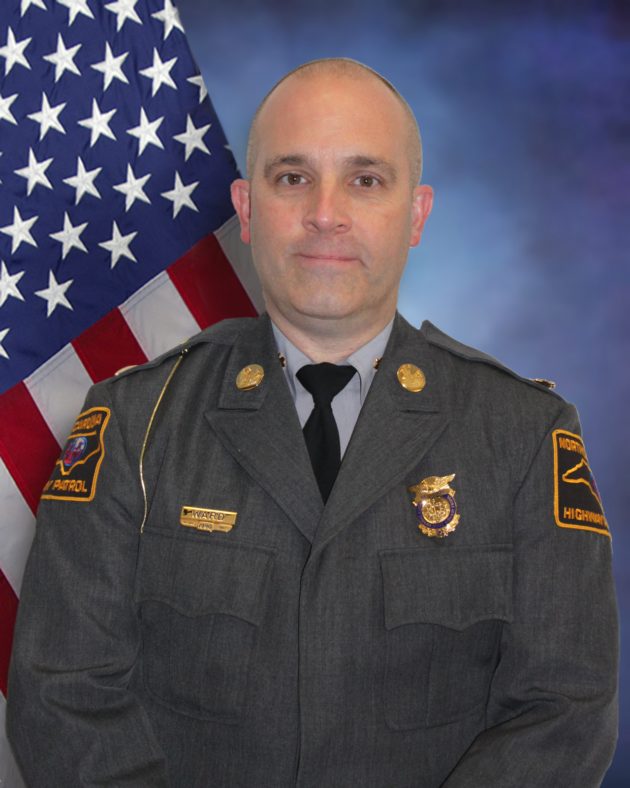 A native of Whiteville, Ward graduated from the University of North Carolina at Wilmington with a degree in criminal justice. He is currently pursuing a Master's Degree in Justice Administration from Methodist University. He is also a graduate of the 249th Session of the FBI National Academy.
Ward has served with the North Carolina State Highway Patrol since 1990. He most recently headed Field Operations for the eastern part of the state, handling operational planning and direction involving sworn and civilian personnel from Greensboro to Greenville. He previously served as liaison officer to the NC Fusion Center (ISAAC) and Unit Commander for the Highway Patrol's internal affairs division.
The North Carolina State Highway Patrol includes more than 1,600 troopers who cover 78,000 miles of North Carolina roadways. Their primary mission is to reduce collisions and make the highways of North Carolina as safe as possible.
In addition to enforcing the state's traffic laws, state troopers also provide critical assistance during natural disasters like this weekend's winter storm, guide traffic during hurricane evacuations, re-route traffic around hazardous chemical spills, and stand ready to respond to threats against the state.