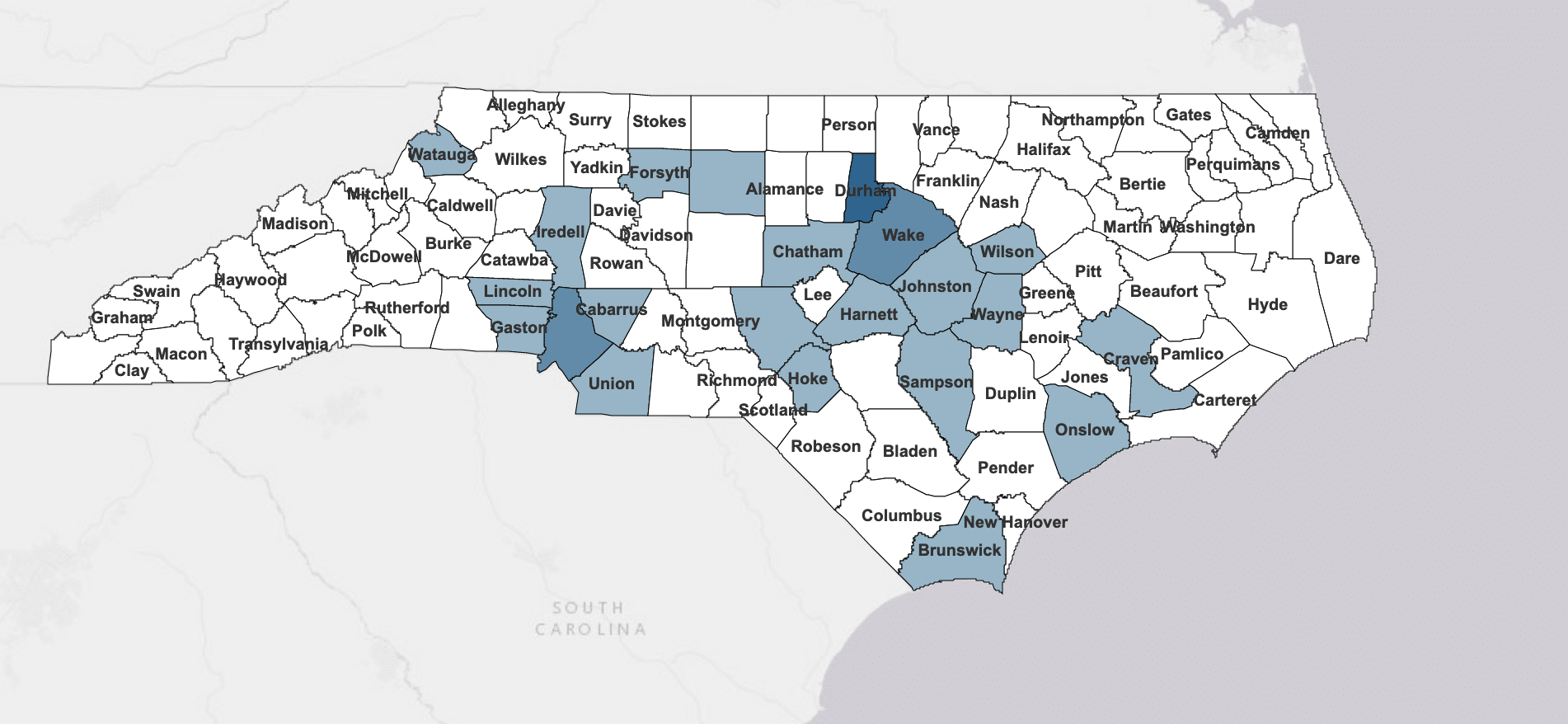 Last Updated on March 19, 2020 3:00 pm
The first confirmed case of community spread COVID-19 was announced by North Carolina Roy Cooper in a Thursday afternoon press briefing.
"Our state lab has confirmed our first case due to community spread in Wilson County, which means the person had not traveled nor been in contact with a known positive case.", the Governor stated.
"This is an expected, but still unfortunate new benchmark in this pandemic. Expected community spread is one of the many reasons our state made difficult decisions to take early, aggressive action to slow the spread, he went on to add.
Mandy Cohen, North Carolina Department of Health and Human Services Secretary, added, "We want to figure out who they had contact with so we can attempt to contain the virus and keep it from spreading for as long as possible. We have seen that delay here in NC and it has helped us further prepare and ready us for the next phase of the response."
"Confirmed community spread is a signal that we need to further accelerate the next phase of the work – mitigation. As I have shared previously, we have already been taking actions as if we already had community spread to get ahead of the virus.", the Secretary also stated.
As of 9:45 this morning the number of positive cases statewide stood at 97, just like all across the nation that number is expected to rise.
Governor Cooper went on to say, "The decisions we make & the actions we take now will help determine how we fare in the end. These are life or death decisions that government leaders pray we never have to make. When these decisions do come, we pray for the wisdom & courage to make the right calls."
"We are identifying additional facilities we can use as emergency medical centers. We are finding more protective gear for health care workers. We are pushing out testing supplies and establishing sample collection sites across the state.", the Governer also stated.
He also said that his administration has asked for waivers from the federal government to give flexibility to serve food to children whose daycares have closed and who may not have access to nutritious meals.
The Governor also stated, "We are asking for Disaster Food Assistance that expands eligibility for families who need help buying groceries. And we've requested approval on Medicaid changes to streamline health care."