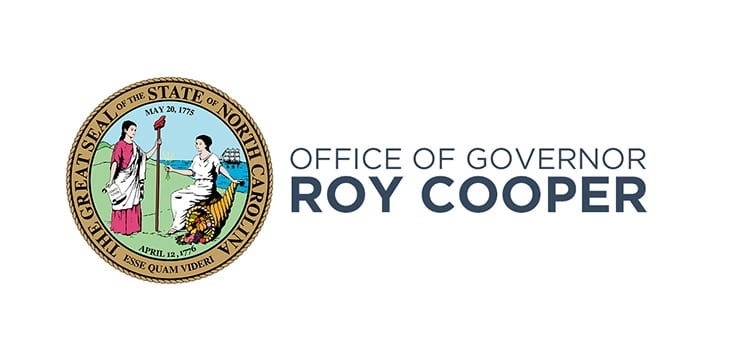 Last Updated on December 6, 2021 5:55 pm
NC Supreme Court urged to hear arguments to ensure constitutional congressional and state legislative districts 
RALEIGH: Today, Governor Roy Cooper and Attorney General Josh Stein filed an amicus brief in the North Carolina Supreme Court that urges the Court to quickly hear and decide two cases that challenge the constitutionality of congressional and state legislative districts enacted by the Republican members of the General Assembly in November. The plaintiffs in the two cases, North Carolina League of Conservation Voters v. Hall and Harper v. Hall, allege that the districts are unconstitutional partisan gerrymanders and have asked the Supreme Court to grant expedited review of the cases to ensure that the 2022 elections in North Carolina are based on fair maps that represent the will of the people.
"Voters are stripped of their voices by technologically diabolical and unconstitutionally partisan districts," said Governor Cooper. "For the health of our democracy, the Supreme Court should hear this challenge quickly and thoroughly."
"In a representative democracy, the voters choose their representatives," said North Carolina Attorney General Josh Stein. "Partisan gerrymandering distorts our democracy by discriminating against certain voters based on their political views and allowing representatives to cling to power no matter the will of the voters."
Governor Cooper and Attorney General Stein's brief makes clear that partisan gerrymandering "prevents the people from meaningfully exercising their sovereign authority to select their representatives" and "upends the balance of powers among the three branches that serves as the foundation for our system of government." The brief further says that the Supreme Court should take up the case quickly because it presents issues of profound legal importance, and a delay in deciding the case could cause substantial harm if elections are allowed to go forward using unconstitutional districts.
Read the Brief Here.