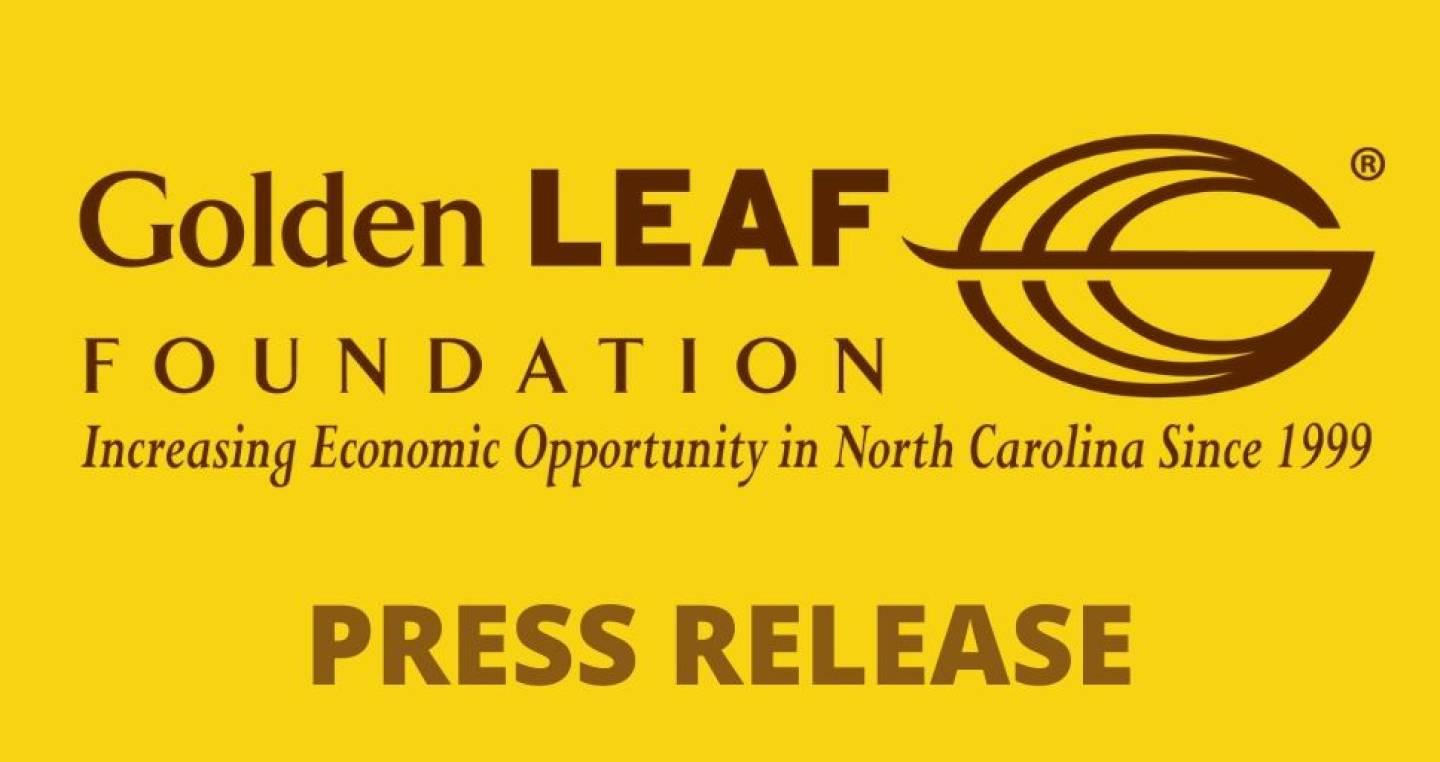 Last Updated on February 3, 2020 9:03 am
(ROCKY MOUNT, NC – January 22, 2020) – The Golden LEAF Foundation is pleased to announce its Community-Based Grants Initiative (CBGI) in the Northwest Prosperity Zone. This $11 million initiative supports the building blocks of economic growth in local communities, generally targeting one Prosperity Zone at a time.
The NC Rural Center will provide coaching to cross-county project teams to identify untapped regional resources and help eligible entities pursue economic development funding opportunities, such as the Golden LEAF CBGI, for which the Foundation expects its applications to go live in the fall of 2020.
The first meeting of the initiative will be held Wednesday, February 19, 2020 at J.E. Broyhill Center in Lenoir, NC.
"For 20 years, Golden LEAF has worked to provide resources for economic growth, especially in rural areas," said Golden LEAF President, Chief Executive Officer Scott T. Hamilton. "The Foundation is excited to launch this initiative in the Northwest Prosperity Zone to help communities build regional relationships, provide insight into funding opportunities and spur economic growth. The mission and expertise of the Rural Center make them great partners for this important effort."
The initiative will help 501(c)(3) nonprofits and governmental entities in the Northwest Prosperity Zone develop projects that address opportunities in the region and be more competitive when applying for national, state, and private resources, including strengthening the quality and reach of grant proposals for Golden LEAF's anticipated 2020-2021 CBGI in the Northwest Prosperity Zone.
CBGI focuses on projects that address agriculture, education, workforce development, economic development, public infrastructure, and health care infrastructure. The competitive application process is designed to identify projects that are ready for implementation at the award date and have the potential to have significant local economic impact.
The Rural Center will support project teams by helping them identify opportunities and unmet needs through a coaching process that will engage a diverse cohort of county and regional stakeholders from the public, nonprofit, and business sectors.
"In order to move communities forward, it is important to identify a diverse and innovative range of ideas and build the region's capacity to develop and implement strategic projects that advance economic growth," said Rural Center President Patrick Woodie.
Rural Center coaches will work with teams starting in early 2020, with the kickoff on February 19, 2020.
Counties in the Northwest Prosperity Zone include:
• Alexander County
• Alleghany County
• Ashe County
• Avery County
• Burke County
• Caldwell County
• Catawba County
• McDowell County
• Mitchell County
• Watauga County
• Wilkes County
• Yancey County
For more information on the program and to register for the February 19th meeting, click here.
About Golden LEAF
The Golden LEAF Foundation is a nonprofit organization established in 1999 to receive a portion of North Carolina's funding received from the 1998 Master Settlement Agreement with cigarette manufacturers. For 20 years, Golden LEAF has worked to increase economic opportunity in North Carolina's rural and tobacco-dependent communities through leadership in grantsmaking, collaboration, innovation, and stewardship as an independent and perpetual foundation.
The Foundation has provided lasting impact to tobacco-dependent, economically distressed and rural areas of the state by helping create 63,000 jobs, over half a billion dollars in new payrolls and more than 68,000 workers trained or retrained for higher wages. To learn more about the Golden LEAF Foundation, visit www.goldenleaf.org or call 888.684.8404.
About the NC Rural Center
For 30 years, the NC Rural Center has worked to develop, promote, and implement sound economic strategies to improve the quality of life of rural North Carolinians. The Center serves the state's 80 rural counties, with a special focus on individuals with low to moderate incomes and communities with limited resources.