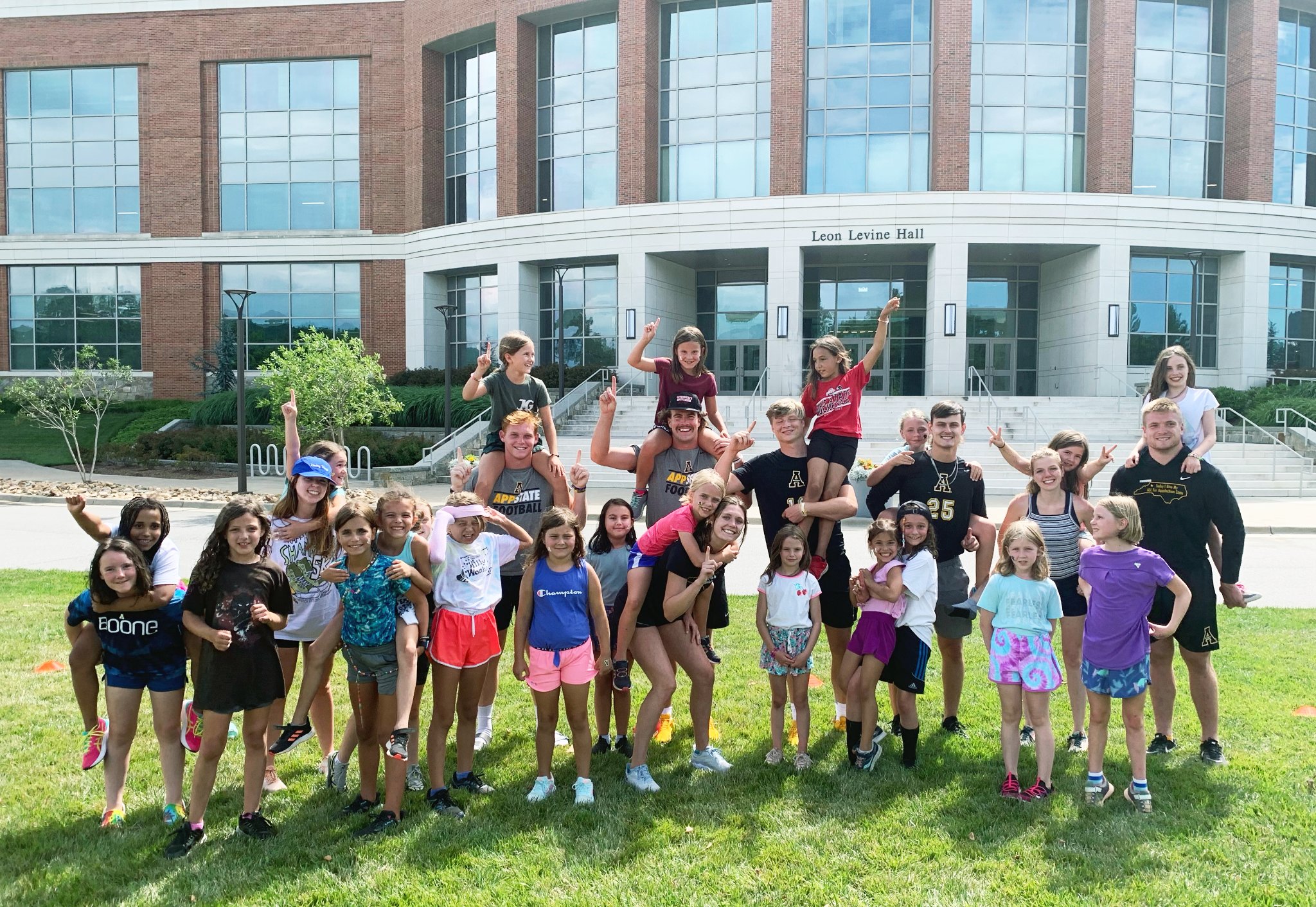 Last Updated on June 12, 2023 2:37 pm
BOONE, N.C. — Girls on the Run of the High Country is offering Camp GOTR this summer for rising third through fifth grade girls. The camps, based out of Appalachian State University's Levine Hall in Boone, are $100 per week and include a T-shirt, water bottle, snacks and activity fees.
Dates and times are as follows:
Watauga Camp 1 – June 26-30
Watauga Camp 2 – July 10-14
Camp hours are 9 a.m.-5 p.m.
Campers will enjoy building friendships in an engaging setting that includes interactive games, physical activity and expressing creativity through arts and crafts and storytelling. Trained coaching staff will lead the week-long camps to combine the best of the Girls on the Run programming with all the fun of a summer camp.
In addition to the Girls on the Run camp curriculum, girls will experience adventures and programming such as learning about App State's sustainability efforts, stream exploration, nutrition workshops and building 3D art.
Girls on the Run of the High Country is sponsored by the Institute for Health and Human Services, which is part of the Beaver College of Health Sciences at Appalachian State University.
To register, visit: https://gotr.appstate.edu/summer. For more information, call 828-262-7557 or contact Mary Sheryl Horine at horinems@appstate.edu.
Jim Dees from App State's Office of Sustainability demonstrates how to use bike pedal power to blend a healthy smoothie at Camp GOTR.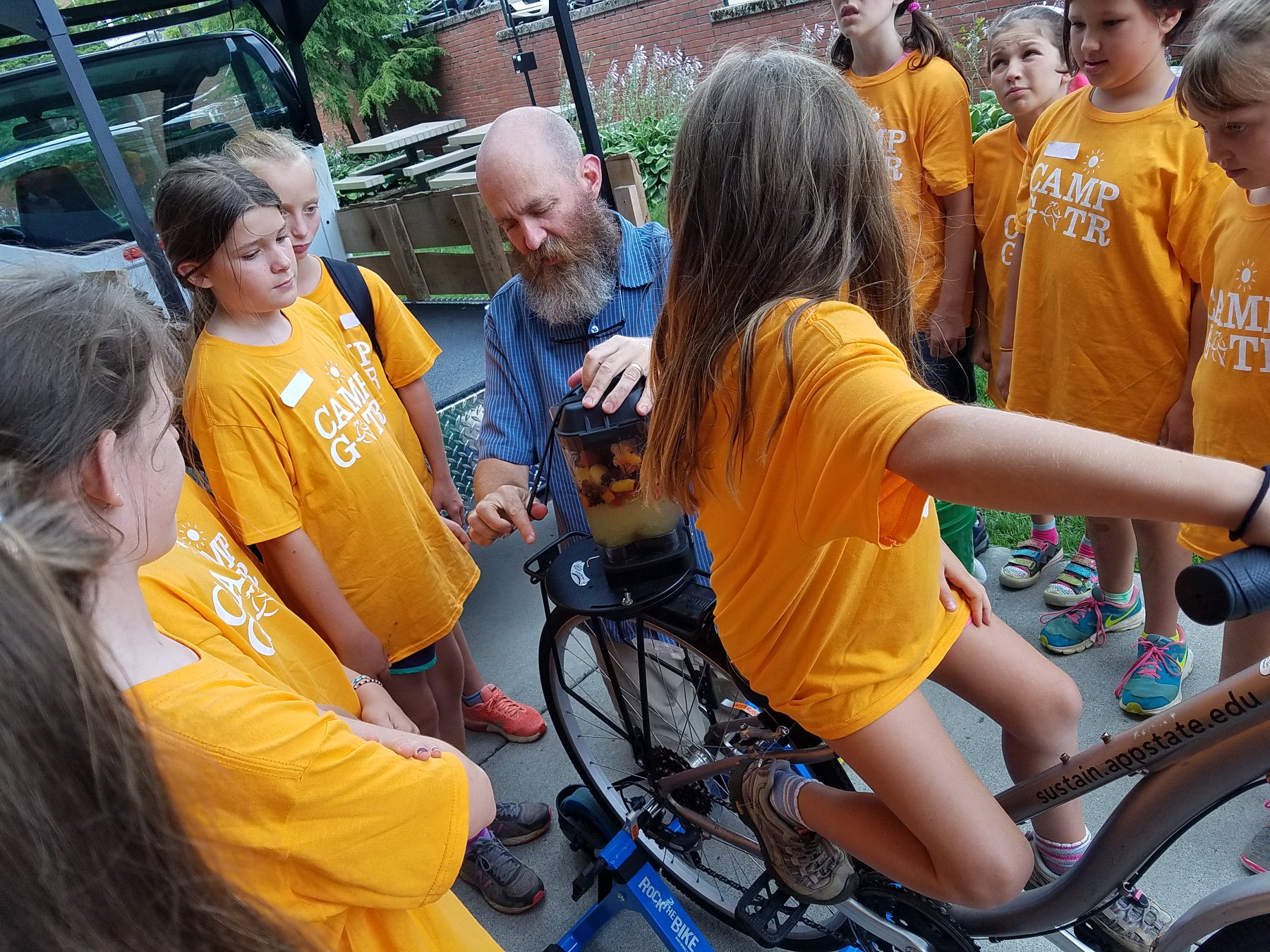 Members of the App State football team pose for a photo with GOTR campers outside Levine Hall. App State athletes have participated in a number of outdoor activities with the camp participants.