Last Updated on May 18, 2015 9:00 pm
Funeral arrangements for the Mountain City family involved in the fatal car crash on 421, at the NC/TN state line, have been announced.
"The families of Nick, Molly and Harper will receive friends from 4-6:30 p.m. on Thursday, May 21, 2015 at the Johnson County High School Gymnasium with the funeral service to follow with Ministers Dwayne Dickson, Scott Pyler and Dr. Bill Greer officiating.", according to Mountain City Funeral Home.
The Blackwell's, and Michael Pinkham of Ridgeway South Carolina, were killed in the two vehicle crash at the NC/TN border on 421 on Saturday night.
 The Chevy truck, driven by Pittman, was traveling in excess of 90mph when it struck the Honda Civic that the Blackwell's were in, according to the North Carolina Highway Patrol,  The investigation into the crash continues.
The Tennessee Department of Correction posted on their Facebook page on Monday: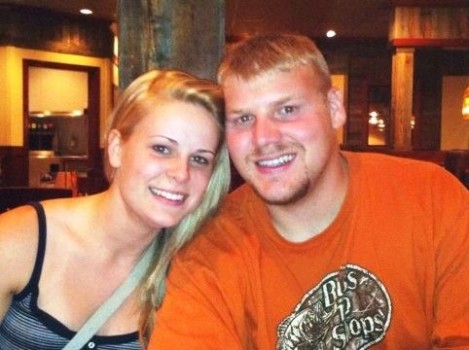 Team,
It is with much grief we share the terrible news that one of our own has passed. This past Saturday, Corporal Nick Blackwell of NECX, along with his wife and 11-month-old daughter, was killed in an automobile accident.
Cpl. Blackwell has been with NECX for just under two years, having just recently promoting to Corporal on 3rd shift this past October. Nick was a loving and caring family man who was very active in his church and the community. He was known for his friendly smile and his willingness to go above and beyond for everyone. He knew no strangers, and was the epitome of a good officer and a great man.
Please remember Nick's sister, NECX CCO Ashely Campbell and Molly's father, East Region Facilities' Maintenance Manager Ronnie Henson and the entire Blackwell and Henson families in your thoughts and prayers as they grieve this terrible and unexpected loss.
Video: WJHL.com