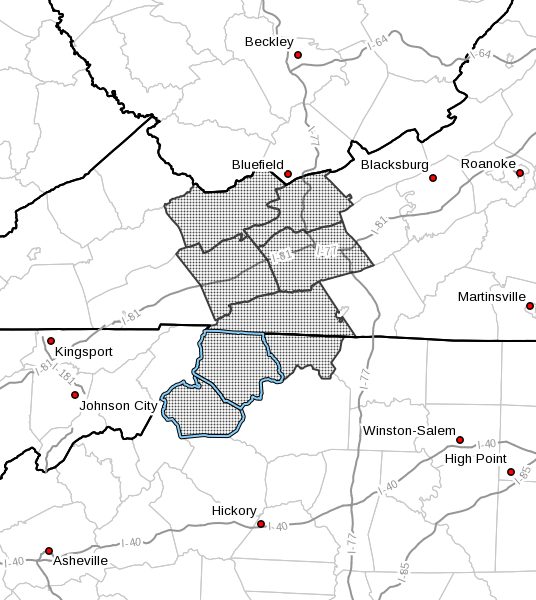 Last Updated on October 17, 2021 3:19 pm
NCZ001-002-018-VAZ007-009-010-012-015-180215-
/O.NEW.KRNK.FR.Y.0002.211018T0800Z-211018T1300Z/
Ashe-Alleghany NC-Watauga-Tazewell-Smyth-Bland-Wythe-Grayson-
Including the cities of West Jefferson, Sparta, Boone, Tazewell,
Marion, Bland, Wytheville, Independence, Whitetop, Troutdale,
and Volney
215 PM EDT Sun Oct 17 2021
…FROST ADVISORY IN EFFECT FROM 4 AM TO 9 AM EDT MONDAY…
WHAT…Temperatures falling into the low to mid 30s will result
in frost formation.
WHERE…In Virginia, Tazewell, Smyth, Bland, Wythe and Grayson
Counties. In North Carolina, Ashe, Alleghany NC and Watauga
Counties.
WHEN…From 4 AM to 9 AM EDT Monday.
IMPACTS…Frost could kill sensitive outdoor vegetation if
left uncovered.
ADDITIONAL DETAILS…Isolated spots, particularly in sheltered
valleys, may briefly fall to freezing.
PRECAUTIONARY/PREPAREDNESS ACTIONS…
Take steps now to protect tender plants from the cold.