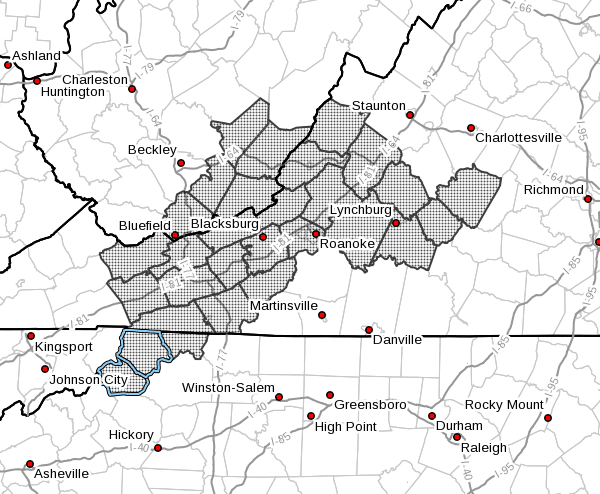 Last Updated on October 9, 2022 2:20 pm
NCZ001-002-018-VAZ007-009>020-022>024-034-035-045>047-WVZ042>044-
507-508-100200-
/O.NEW.KRNK.FR.Y.0003.221010T0400Z-221010T1300Z/
Ashe-Alleghany NC-Watauga-Tazewell-Smyth-Bland-Giles-Wythe-
Pulaski-Montgomery-Grayson-Carroll-Floyd-Craig-Alleghany VA-Bath-
Roanoke-Botetourt-Rockbridge-Bedford-Amherst-Campbell-Appomattox-
Buckingham-Mercer-Summers-Monroe-Eastern Greenbrier-
Western Greenbrier-
Including the cities of West Jefferson, Sparta, Boone, Tazewell,
Marion, Bland, Pearisburg, Wytheville, Radford, Pulaski,
Blacksburg, Independence, Whitetop, Troutdale, Volney, Galax,
Floyd, New Castle, Clifton Forge, Covington, Hot Springs,
Roanoke, Salem, Fincastle, Lexington, Buena Vista, Bedford,
Amherst, Lynchburg, Appomattox, Bluefield, Flat Top, Hinton, Hix,
Union, Lewisburg, White Sulphur Springs, Alderson, Quinwood, Duo,
and Rainelle
147 PM EDT Sun Oct 9 2022
…FROST ADVISORY IN EFFECT FROM MIDNIGHT TONIGHT TO 9 AM EDT
MONDAY…
WHAT…Temperatures as low as 30 will result in frost
formation.
WHERE…Portions of northwest North Carolina, central, south
central, southwest and west central Virginia and southeast
West Virginia.
WHEN…From midnight tonight to 9 AM EDT Monday.
IMPACTS…Frost could kill sensitive outdoor vegetation if
left uncovered.
ADDITIONAL DETAILS…Frost tonight combined with the freeze last
night will end the growing season for some.
PRECAUTIONARY/PREPAREDNESS ACTIONS…
Take steps now to protect tender plants from the cold.