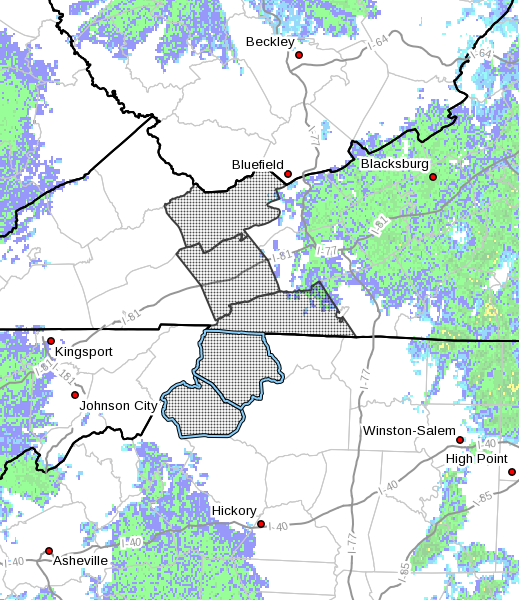 Last Updated on October 7, 2023 5:56 am
NCZ001-018-VAZ007-009-015-071745-
/O.NEW.KRNK.FR.Y.0007.231008T0600Z-231008T1400Z/
Ashe-Watauga-Tazewell-Smyth-Grayson-
Including the cities of West Jefferson, Boone, Tazewell, Marion,
Independence, Whitetop, Troutdale, and Volney
542 AM EDT Sat Oct 7 2023
…FROST ADVISORY IN EFFECT FROM 2 AM TO 10 AM EDT SUNDAY…
WHAT…Temperatures as low as 35 will result in frost
formation. Temperatures near 32 are expected at elevations above
4000 feet.
WHERE…In North Carolina, Ashe and Watauga Counties. In
Virginia, Tazewell, Smyth and Grayson Counties.
WHEN…From 2 AM to 10 AM EDT Sunday.
IMPACTS…Frost and or near freezing temperatures could kill
sensitive outdoor vegetation if left uncovered. Freezing
temperatures could possibly damage unprotected outdoor plumbing.
ADDITIONAL DETAILS…Temperatures areawide are expected in the
30s, with the coldest readings in the highest elevations.
Temperatures on Beech Mountain, Mount Rogers, and Burkes Garden
are expected to reach 32 degrees.
PRECAUTIONARY/PREPAREDNESS ACTIONS…
Take steps now to protect tender plants from the cold. To prevent
freezing and possible bursting of outdoor water pipes they should
be wrapped, drained, or allowed to drip slowly. Those that have
in-ground sprinkler systems should drain them and cover above-
ground pipes to protect them from freezing.