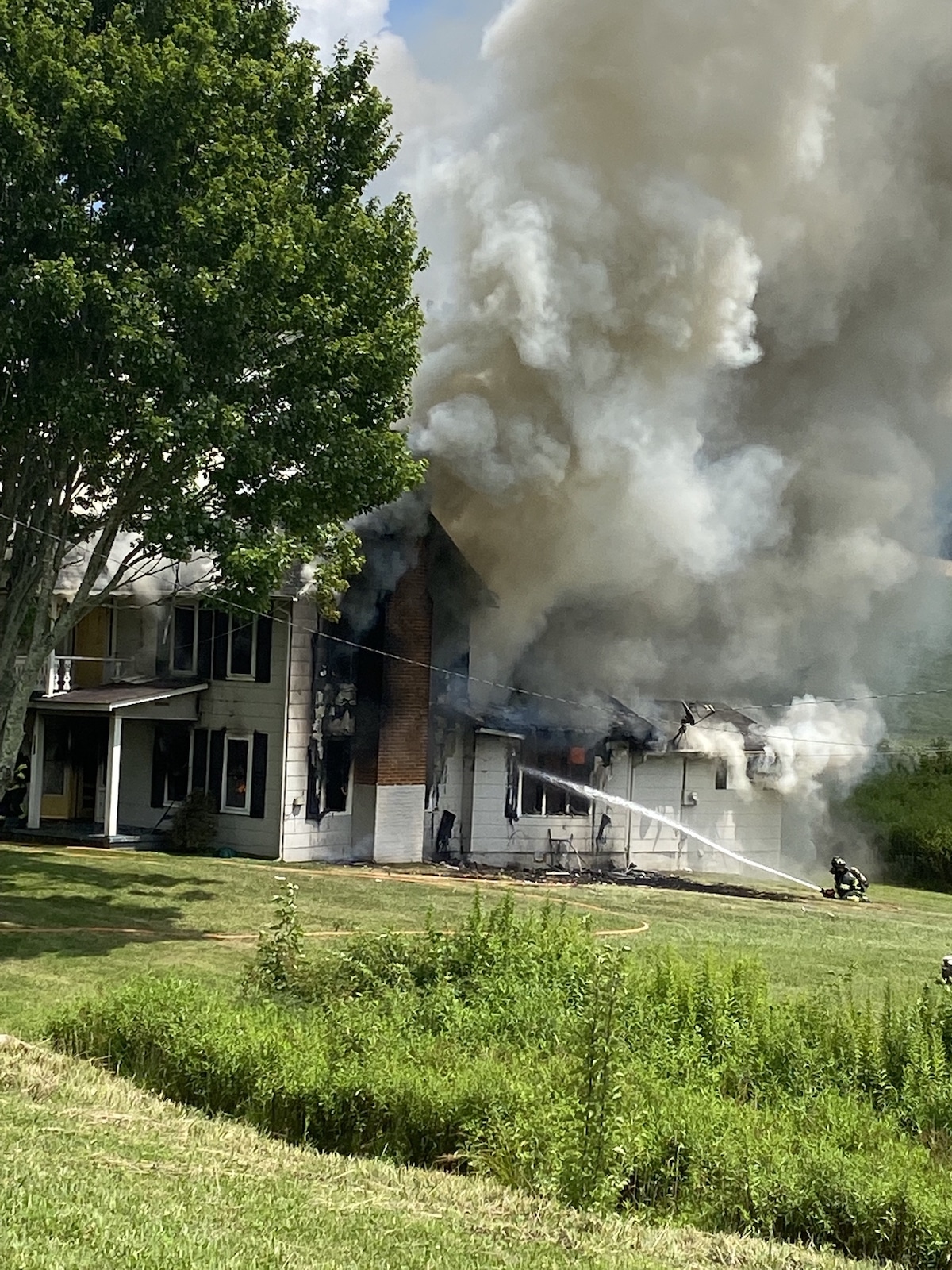 Last Updated on July 31, 2021 7:42 am
A home in Deep Gap suffered extensive damage after a fire on Friday afternoon.
Multiple fire departments responded to the scene, at 5714 Old 421 South, shortly after 2 pm. There were no injuries and no one was at the residence at the time, Watauga County Fire Marshal Shane Garland tells WataugaOnline.com. The fire is still under investigation.
Responding to the scene were Deep Gap Fire, Stuart Simmons Fire, Boone Fire, Meat Camp Fire, Todd Fire, Watauga Rescue, Watauga Medics, Watauga Fire Marshal's Office and the Watauga County Sheriffs Department.
Photos: Rex Weaver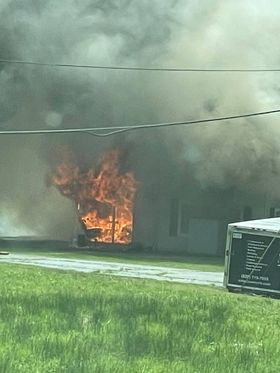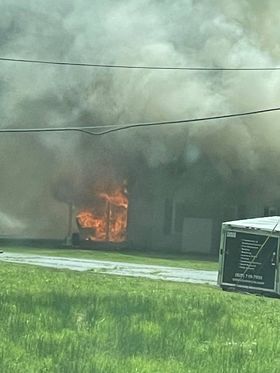 Photos: Shane Garland/Watauga County Fire Marshal's Office