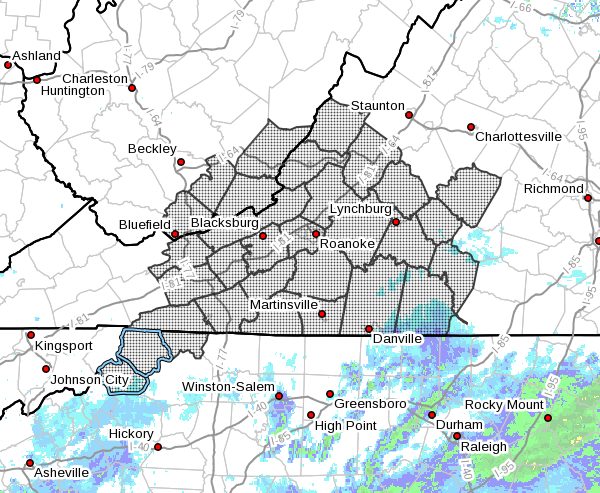 Last Updated on February 12, 2021 2:48 pm
…FREEZING FOG AND FREEZING DRIZZLE EXPECTED TO CONTINUE ACROSS MUCH OF THE REGION INTO THIS EVENING… .Skies will remain cloudy and temperatures will remain near or just below freezing throughout much of the area into the evening. The low clouds and fog will result in a mist and occasional drizzle that will freeze on untreated roads and sidewalks. This will add additional ice to surfaces already covered with sleet, snow, and a glaze of ice from the winter precipitation earlier today. Bridges and elevated road surfaces will be particularly susceptible to a hazardous thin coating of ice formed from this freezing drizzle and mist. Travel this evening is discouraged as conditions will become even worse later this evening as freezing rain begins to spread north into the region resulting in even more significant accumulations of ice.
NCZ001-002-018-VAZ010>020-022>024-032>035-043>047-058-059-
WVZ042>044-507-130200-
/O.EXT.KRNK.ZF.Y.0003.000000T0000Z-210213T0200Z/
Ashe-Alleghany NC-Watauga-Bland-Giles-Wythe-Pulaski-Montgomery-
Grayson-Carroll-Floyd-Craig-Alleghany VA-Bath-Roanoke-Botetourt-
Rockbridge-Patrick-Franklin-Bedford-Amherst-Henry-Pittsylvania-
Campbell-Appomattox-Buckingham-Halifax-Charlotte-Mercer-Summers-
Monroe-Eastern Greenbrier-
Including the cities of West Jefferson, Sparta, Boone, Bland,
Pearisburg, Wytheville, Radford, Pulaski, Blacksburg,
Independence, Whitetop, Troutdale, Volney, Galax, Floyd,
New Castle, Clifton Forge, Covington, Hot Springs, Roanoke,
Salem, Fincastle, Lexington, Buena Vista, Stuart, Rocky Mount,
Bedford, Amherst, Martinsville, Danville, Lynchburg, Appomattox,
South Boston, Keysville, Bluefield, Flat Top, Hinton, Hix, Union,
Lewisburg, White Sulphur Springs, and Alderson
245 PM EST Fri Feb 12 2021
…FREEZING FOG ADVISORY NOW IN EFFECT UNTIL 9 PM EST THIS
EVENING…
WHAT…Visibility one mile or less in freezing fog and
freezing drizzle.
WHERE…Portions of central, south central, southwest and west
central Virginia, northwest North Carolina and southeast West
Virginia.
WHEN…Until 9 PM EST this evening.
IMPACTS…Hazardous driving conditions due to low visibility
and potential thin coating of ice, rime ice, or frost on
bridges and other untreated road surfaces.
PRECAUTIONARY/PREPAREDNESS ACTIONS…
If driving, slow down, use your low beam headlights, and leave
plenty of distance ahead of you. Also, be alert for frost and a
thin coating of ice on untreated roads and sidewalks.