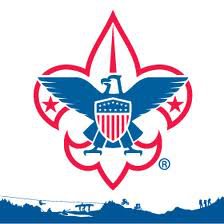 Last Updated on June 21, 2022 2:23 pm
The Scouts in Watauga County are hosting three free summer events, one in June, July, and August. Each event will have a different theme, June is a nature hike and picnic on the Parkway, July is fishing at Chetola, and August will be geocaching and trash pick up around Clawson-Burnley Park.
All events are free and run 9am – 12noon. Attendees are not required to be registered scouts to attend.
June 25th- Day on the Parkway at E.B Jeffress Park (Blue Ridge Parkway Mile-marker 272.5) https://www.oldhickorycouncil.org/DayontheParkway
---
July 16th- Fishing Day at Chetola Resort , 185 Chetola Lake Drive, Blowing Rock, NC 28605https://www.oldhickorycouncil.org/BRFishingDay
---
August 20th- Geocaching Day @ Clawson-Burnley Park
355 Hunting Hills Ln, Boone, NC 28607https://www.oldhickorycouncil.org/BRGeocachingDay
For more information contact:
Lee Setzer, Blue Ridge and Wilkes District Executive
(727)599-7129