Last Updated on August 17, 2020 5:10 pm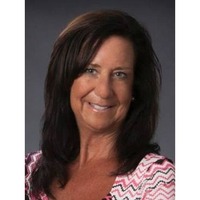 Wanda Howell, a former Watauga County Clerk of Superior Court, passed away on Monday at Huntersville Medical Center in Huntersville.
Howell took the office as Clerk of Superior Court on April 1, 2009. Before that, she was a Deputy Clerk of Court under John T. Bingham starting in June of 1987. She continued as Deputy Clerk until April 1993, under then-Clerk of Court Glenn Hodges, before accepting the position of Judicial Assistant with former Superior Court Judge Charles Lamm.
She remained in that position when Senior Resident Superior Court Judge James L. Baker took office in January 1995. She later became Trial Court Coordinator for the 24th Judicial District and remained there until she took office as Clerk of Superior Court.
She was a member of Clerk of Superior Court Association of NC, Judicial Support Staff of NC, Assistant and Deputy Clerks of NC, Boone Service League, Bluestar Moms, Watauga County Republican Women's Club and past Rotarian. She had also served as Treasurer, Vice President and President of the NC Judicial Support Staff.
She was also a licensed cosmetologist, a NC Certified Concealed to Carry Instructor and a Notary Public Instructor for Caldwell Community College.
In recent years, Howell worked as a Senior Mortgage Loan Officer in the Huntersville and Charlotte area. Howell had been battling cancer, according to friends.
Funeral services for Wanda Kaye Howell, age 59, are incomplete as of Monday afternoon. Hampton Funeral Home is in charge of the arrangements. Online condolences may be sent to the Howell family at this link.