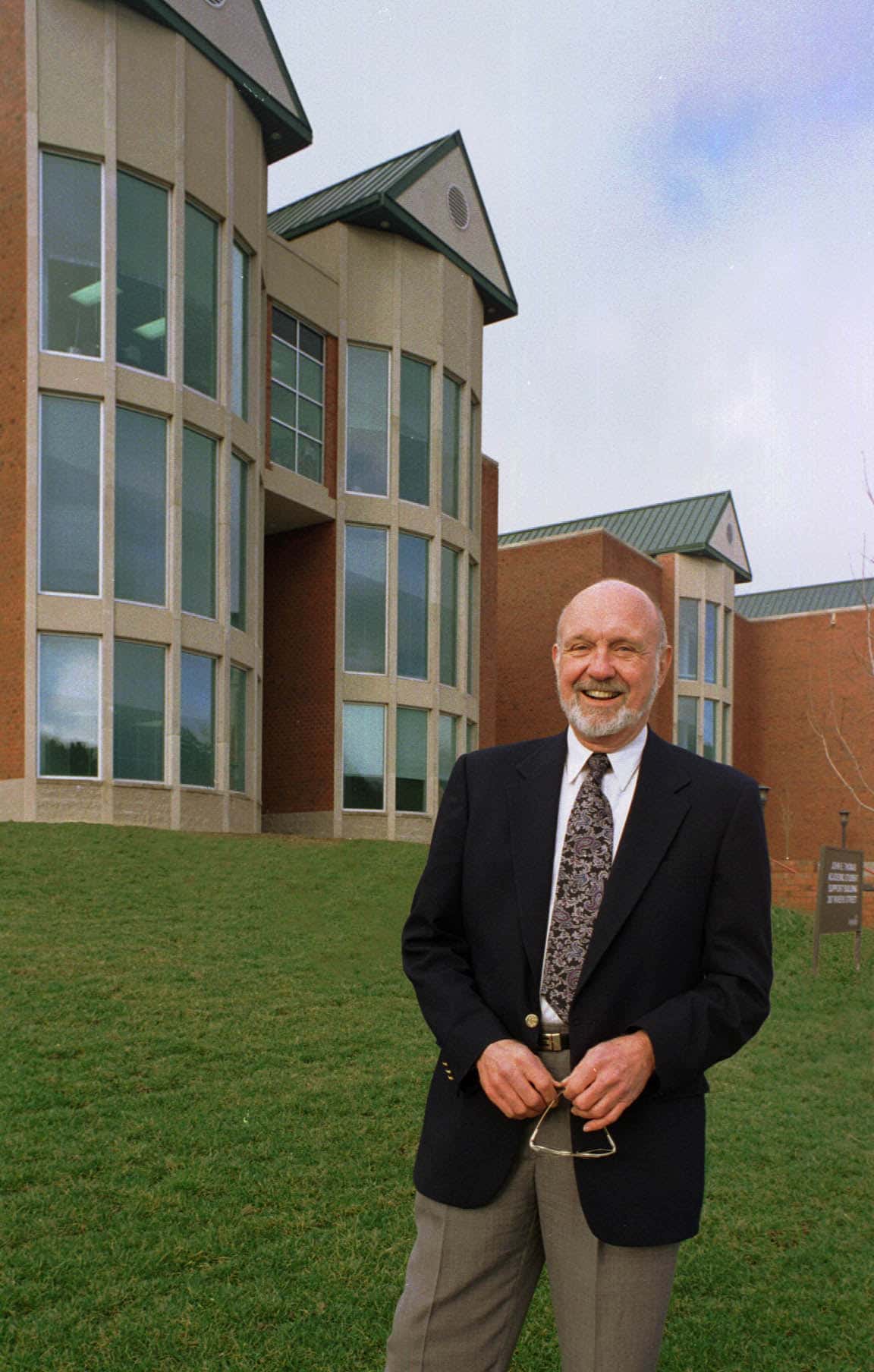 Last Updated on September 3, 2021 5:31 pm
Dr. John E. Thomas, a former Chancellor at Appalachian State has passed away.
Current Chancellor Dr. Sheri Everts announced the passing on Facebook at 5:54 pm Thursday evening. Her post reads," With great sadness, we mourn the passing of former Chancellor Dr. John E. Thomas. He built a legacy of innovation and embodied what it means to be a Mountaineer. He was my mentor and my friend, and will forever occupy a special place in my heart and the heart of our community."
In 1979 the UNC Board of Governors appointed John Edwin Thomas to the position of Chancellor of ASU, which he held until his retirement in 1993, according to Appalachian State Unversity archives.
According to Appalachian Today, under his leadership, App State:
Established the university's first doctoral program, in educational leadership.
Formalized international exchange programs in a dozen countries including China, Russia, Mexico and Costa Rica.
Introduced An Appalachian Summer Festival — an annual celebration of the performing and visual arts.
Initiated the public transportation system now known as the AppalCART.
Built AppalNet, originally an eight-channel campus cable system, and a campuswide audio, video and data system.
Grew enrollment from 10,179 in 1979–80 to 12,092 in 1992–93.
Dr. Thomas's obituary and service information has been announced by Hampton Funeral Service. That information is below.
Dr. John E. Thomas, 90, passed away at Glenbridge Health and Rehabilitation on September 2, 2021.
He was born on April 23, 1931 in Fort Worth, TX. He earned a BS degree in Electrical Engineering, a JD in Law, an MS in Research and Development Management, and a Doctorate in Business Administration. He served in both the US Marine Corps and the US Navy. He worked for NASA in various management positions during the late 60's and early 70's during the time of the first moon landings.
In 1974 he joined Appalachian State University as the Vice Chancellor of Academic Affairs. In 1979 he was installed as Chancellor, and held that position until 1993. Not one to embrace retirement, he accepted an appointment by the North Carolina Governor to serve in Raleigh as the NC State Utilities Commissioner. After moving back to the High Country, he continued to teach classes in the Walker College of Business at App State until 2004. Throughout his career he volunteered to chair and support countless programs at local, state, and national levels. He was an active member of Kiwanas, the church, and college organizations. The university and the local community mourns the loss of a great man and respected leader. The family mourns the loss of a husband, father, grandfather, great grandfather, brother, uncle, and cousin.
A memorial service is scheduled for 12 noon on Saturday September 11, 2021 at Boone United Methodist Church. Live streaming and recordings of the service will be available through Facebook Live and YouTube.
In lieu of flowers, donations in his honor can be made to the Watauga County Humane Society /PO Box 1835 /Boone, NC 28607 or to the Boone United Methodist Church /471 New Market Blvd /Boone, NC 28607.
The family is very thankful for the kind workers at Mountain Home VA, Home Instead, Deerfield Ridge, Glenbridge, Medi Home Hospice, Watauga Medical Center, and Hampton's Funeral Service.
Online condolences may be sent to the Thomas family at www.hamptonfuneralnc.com
Hampton Funeral and Cremation Service is in charge of the arrangements.