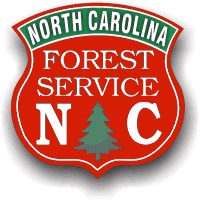 Last Updated on August 5, 2022 7:44 am
NEWLAND – Private landowners play a critical role in keeping forests healthy and growing, with 77% of timberland in Avery County being privately owned. Through programs and services offered by the N.C. Forest Service, woodland owners have access to a variety of forest management and practice plans designed to help protect forestland.
"We've seen an increase in the number of plans we've prepared for Avery County landowners so far this year," said Avery County Ranger D.J. Whitson. "It's a reflection of how private landowners value their woodlands and how committed they are to protecting and growing them for future generations. The N.C. Forest Service can help landowners accomplish those goals."
In addition to woodland management plans, landowners may be eligible for other plans that can provide tax incentives as well as access to cost share programs and assistance with specific forestry practices.
Plan options include:
Comprehensive woodland management plans that may help the landowner qualify for the Forestry Present-Use Value Program. This program can benefit some landowners with annual property tax savings.
A regeneration plan that can help maximize the amount of timber that will grow for the next stand and may provide cost share assistance to plant a harvested tract. Regeneration plans may include recommendations for site preparation, tree planting and/or natural regeneration.
Practice plans that address forestry practices such as thinning and prescribed burning.
"Forest rangers are here to help landowners navigate cost share programs and to provide forestry services and advice so that forestland in the county continues to provide benefits and value for landowners while driving those ecosystem services, like clean air and water, that we all depend on," Whitson adds.
Avery County landowners interested in learning more about management plans, forestry programs and technical services should contact the N.C. Forest Service Avery County office at 828-766-8043 or Avery.ncfs@ncagr.gov. For helpful information about managing a forest, visit www.ncforestservice.gov/Managing_your_forest/managing_your_forest.htm.