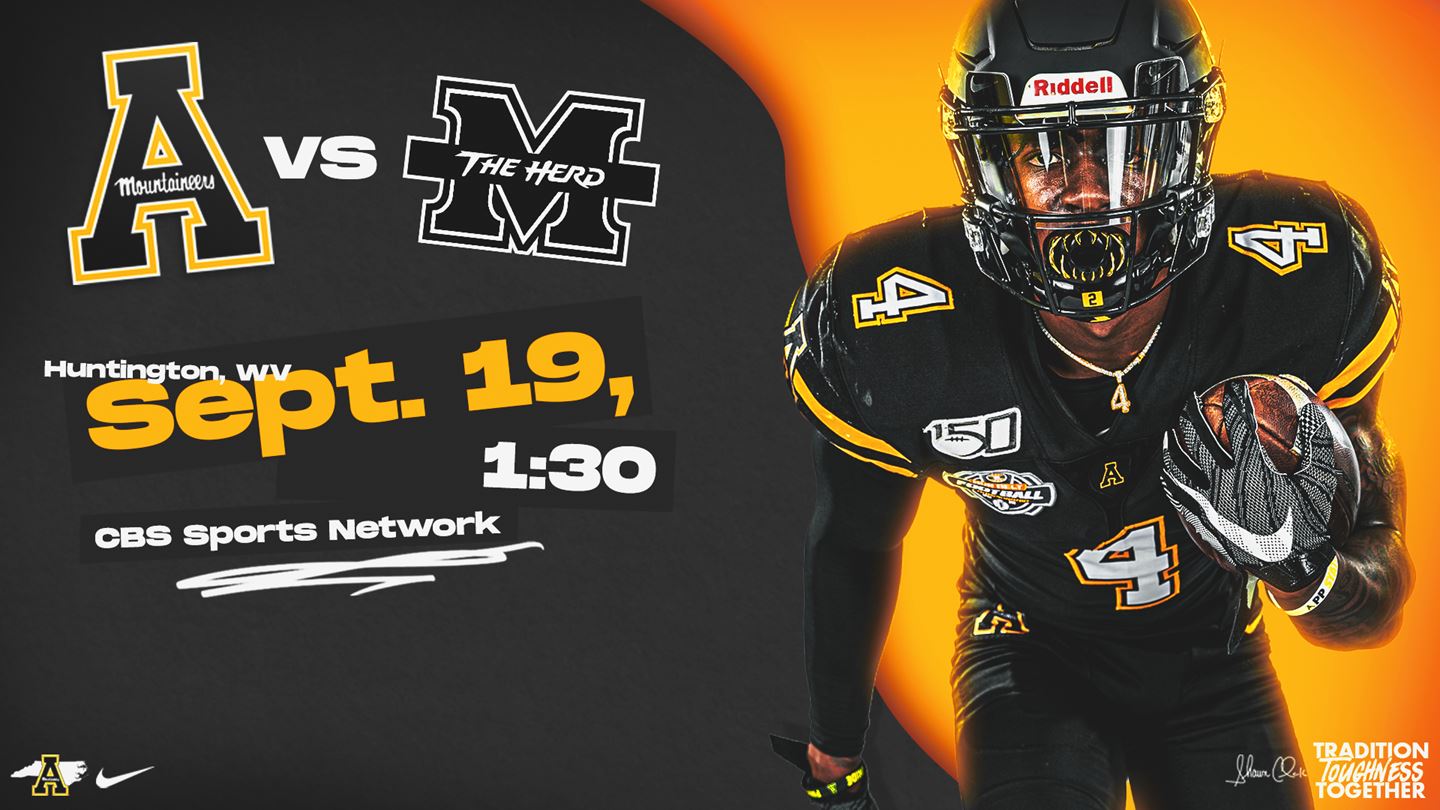 Last Updated on August 28, 2020 1:53 pm
BOONE, N.C. — App State's football game at Marshall on Sept. 19 is scheduled to begin at 1:30 p.m. and be available for viewing on CBS Sports Network, Conference USA announced Friday.

The Mountaineers are scheduled to open the 2020 season with a Sept. 12 home game against Charlotte and travel to Huntington, W.Va., the following weekend.

App State, the reigning Sun Belt Champion and a top-20 nationally ranked team in the final 2019 polls, and Marshall, which competes in C-USA and has earned bowl berths in six of the last seven seasons, have squared off 22 times on the gridiron, with 21 of those matchups coming when the Mountaineers and Thundering Herd were both members of the Southern Conference from 1977-96. App State holds a 14-8 advantage in the all-time series.

Marshall was the top-ranked Division I-AA team in 1994 when No. 24 App State secured a 24-14 upset. The next year, the No. 2 Mountaineers went on the road to defeat the No. 3 Thundering Herd 10-3 during App State's perfect 11-0 regular season.
Scheduled to play for the first time as FBS opponents, App State and Marshall are two of the standard-bearers for successful transitions to the top level of college football.
The Mountaineers have gone a record-breaking 5-0 in bowl games during their first five postseason-eligible seasons, and their 54-12 record since the start of the 2015 season ranks No. 5 nationally. Marshall lost its bowl debut as an FBS newcomer during the 1997 season and won bowl games each of the next five seasons, contributing to its overall FBS bowl record of 12-3.