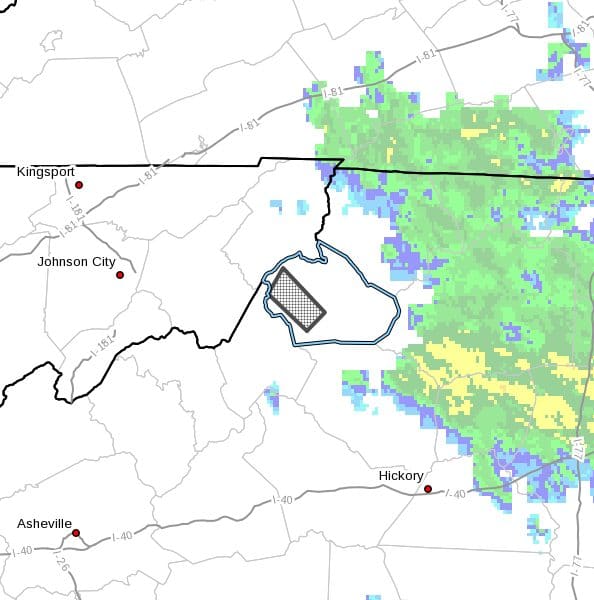 Last Updated on May 20, 2020 12:51 am
The National Weather Service in Blacksburg Va has issued a
Flood Warning for
the Watauga River near Sugar Grove,
from this evening until further notice.
At 10 PM EDT Tuesday the stage was 6.6 feet…and nearly steady.
Flood Stage is 6.0 feet.
Forecast is for the river to crest between 6.6 and 7.0 feet.
Minor flooding is occurring AND Minor flooding is forecast to
continue.
Impact…at 6.0 feet…Flooding on portions of Watauga River road
begins.
Flood history…this crest compares to a previous crest of 6.7 feet
on Apr 30 2020.