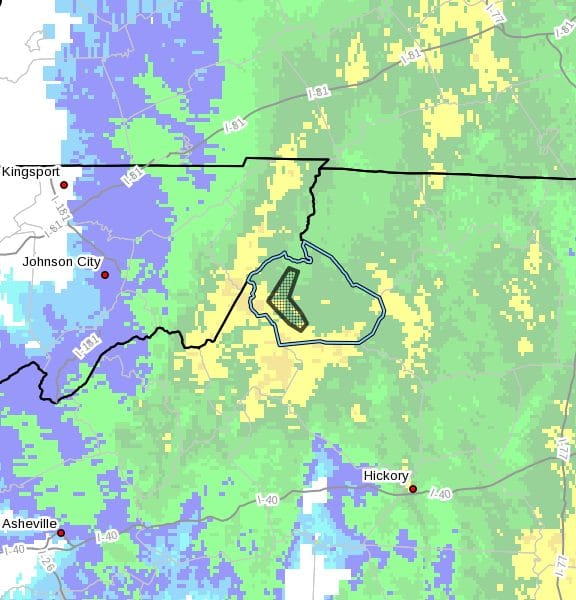 Last Updated on April 30, 2020 3:14 am
Watauga NC-
307 AM EDT Thu Apr 30 2020
…A FLOOD WARNING CONTINUES FOR THE WATAUGA RIVER AND ITS
TRIBUTARIES NEAR SUGAR GROVE UNTIL 700 AM EDT…
At 251 AM EDT, Minor flooding continues along the Watauga River near
Sugar Grove. At 251 AM EDT…the Watauga River at Sugar Grove was
at 6.71 feet and appeared to be near its crest. The river is
responding to 2-3 inches of rain that fell across the region during
the last 6 hours. Additional rainfall should be less than 1/4 inch.
Thus, the river should begin to fall during the next few hours, but
will likely remain above flood stage until near daybreak.
Some locations that will experience flooding include…
Sugar Grove…
Foscoe…
Rominger…
Valle Crucis…
and Silverstone.
This includes the following streams and drainages…
Laurel Branch, Laurel Fork, Dutch Creek, Laurel Creek and Cove Creek.
PRECAUTIONARY/PREPAREDNESS ACTIONS…
Be especially cautious at night when it is harder to recognize the
dangers of flooding.
When it is safe to do so, please send your reports of flooding,
including mudslides or flooded roads, to the National Weather Service
by calling toll free at 1…8 6 6…2 1 5…4 3 2 4. Reports and
pictures can also be shared on the National Weather Service
Blacksburg Facebook page and on Twitter.