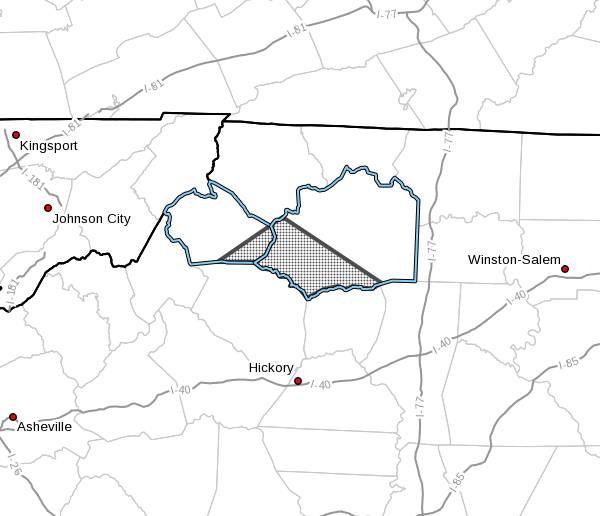 Last Updated on July 30, 2023 1:02 pm
NCC189-193-301945-
/O.NEW.KRNK.FA.Y.0083.230730T1641Z-230730T1945Z/
/00000.N.ER.000000T0000Z.000000T0000Z.000000T0000Z.OO/
Watauga NC-Wilkes NC-
1241 PM EDT Sun Jul 30 2023
…FLOOD ADVISORY IN EFFECT UNTIL 345 PM EDT THIS AFTERNOON…
WHAT…Flooding caused by excessive rainfall is expected.
WHERE…A portion of northwest North Carolina, including the
following counties, Watauga and Wilkes.
WHEN…Until 345 PM EDT.
IMPACTS…Minor flooding in low-lying and poor drainage areas.
Overflowing poor drainage areas.
ADDITIONAL DETAILS…
At 1241 PM EDT, Doppler radar indicated heavy rain due to
thunderstorms. Minor flooding is ongoing or expected to begin
shortly in the advisory area. Up to 1.5 inches of rain have
fallen.
This includes the following streams and drainages…
Elk Creek, Beaver Creek, Dugger Creek, Fall Creek, Fish Dam
Creek, Cub Creek, Big Warrior Creek and Bussels Creek.
Some locations that will experience flooding include…
Wilkesboro… Blowing Rock…
Boomer… Maple Springs…
Wilkesboro Reservoir… Elkville…
Buck…
http://www.weather.gov/safety/flood
PRECAUTIONARY/PREPAREDNESS ACTIONS…
Flooding is occurring or is imminent. It is important to know where
you are relative to streams, rivers, or creeks which can become
killers in heavy rains. Campers and hikers should avoid streams or
creeks.
When it is safe to do so, please send your reports of flooding,
including mudslides or flooded roads, to the National Weather
Service by calling toll free at 1…8 6 6…2 1 5…4 3 2 4. Reports
and pictures can also be shared on the National Weather Service
Blacksburg Facebook page and on Twitter.