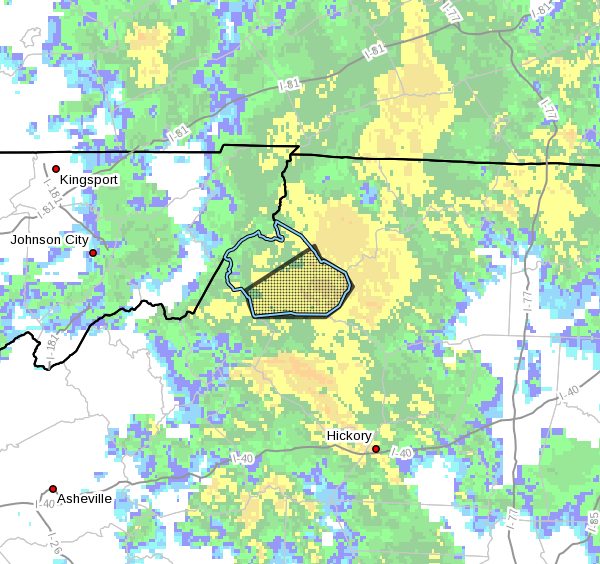 Last Updated on November 11, 2020 5:00 am
Watauga NC-
450 AM EST Wed Nov 11 2020
The National Weather Service in Blacksburg has issued a
Flood Advisory for…
Watauga County in northwestern North Carolina…
Until 845 AM EST.
At 450 AM EST, Doppler radar and automated rain gauges indicated
heavy rain due to thunderstorms. Minor flooding is ongoing or
expected to begin shortly in the Blowing Rock and Foscoe areas.
Between 1.5 and 2.5 inches of rain have fallen.
Some locations that will experience flooding include…
Boone… Blowing Rock…
Todd… Foscoe…
Deep Gap… Seven Devils…
Aho…
Additional rainfall of 0.5 to 1.5 inches is expected over the area.
This additional rain will result in minor flooding.
The Blowing Rock and Foscoe areas in the southern part of the county
are the most likely place to experience minor flooding.
This includes the following streams and drainages…
Brushy Fork, Elk Creek, Grassy Creek, Left Prong Stony Fork, Meat
Camp Creek, Laurel Fork, Dutch Creek, Little Dugger Creek, Flat
Branch, Craborchard Creek, South Fork Laurel Creek, Norris Fork,
Fall Creek, Dugger Creek and Laurel Creek.
PRECAUTIONARY/PREPAREDNESS ACTIONS…
Be especially cautious at night when it is harder to recognize the
dangers of flooding.
When it is safe to do so, please send your reports of flooding,
including mudslides or flooded roads, to the National Weather
Service by calling toll free at 1…8 6 6…2 1 5…4 3 2 4. Reports
and pictures can also be shared on the National Weather Service
Blacksburg Facebook page and on Twitter.