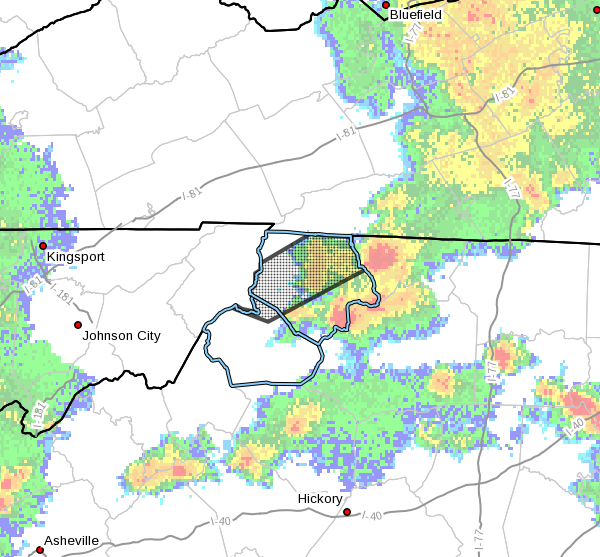 Last Updated on July 15, 2023 6:32 pm
Several rounds of thunderstorms with heavy rain have occurred this afternoon and evening in northwest North Carolina.
NCC009-189-160130-
/O.NEW.KRNK.FA.Y.0062.230715T2220Z-230716T0130Z/
/00000.N.ER.000000T0000Z.000000T0000Z.000000T0000Z.OO/
Ashe NC-Watauga NC-
620 PM EDT Sat Jul 15 2023
…FLOOD ADVISORY IN EFFECT UNTIL 930 PM EDT THIS EVENING…
* WHAT…Flooding caused by excessive rainfall is expected.
* WHERE…A portion of northwest North Carolina, including the
following counties, Ashe and Watauga.
* WHEN…Until 930 PM EDT.
* IMPACTS…Minor flooding in low-lying and poor drainage areas.
Some low-water crossings may become impassable.
* ADDITIONAL DETAILS…
– At 619 PM EDT, Doppler radar indicated heavy rain due to
thunderstorms. Minor flooding is ongoing or expected to begin
shortly in the advisory area. Between 1 and 3 inches of rain
have fallen.
– This includes the following streams and drainages…
Little Horse Creek, Hoskin Fork, Big Laurel Creek, Jerd
Branch, Little Helton Creek, Little Phoenix Creek, Grassy
Creek, Big Horse Creek, Call Creek, Helton Creek, Cove Creek,
Dog Creek and Little Beaverdam Creek.
Additional rainfall amounts up to 1 inch are expected over
the area. This additional rain will result in minor flooding.
– Some locations that will experience flooding include…
Jefferson… West Jefferson…
Lansing… Ashland…
Clifton… Shatley Springs…
Trout…
– http://www.weather.gov/safety/flood
PRECAUTIONARY/PREPAREDNESS ACTIONS…
Stay away or be swept away. River banks and culverts can become
unstable and unsafe.
When it is safe to do so, please send your reports of flooding,
including mudslides or flooded roads, to the National Weather
Service by calling toll free at 1…8 6 6…2 1 5…4 3 2 4. Reports
and pictures can also be shared on the National Weather Service
Blacksburg Facebook page and on Twitter.