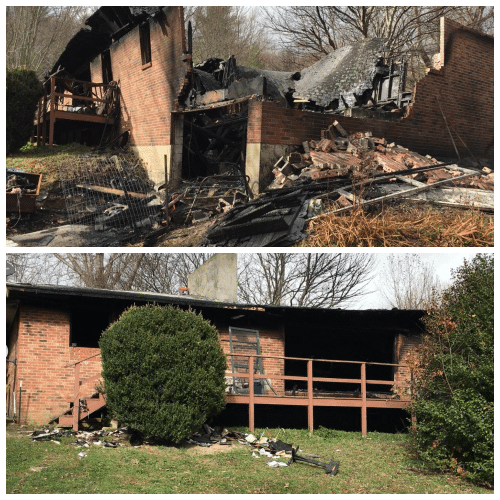 Last Updated on November 10, 2020 6:49 pm
UPDATE Tuesday, November 10 – 6:27 pm – The victim's name has been released. Watauga County Sheriff Len Hagaman tells WataugaOnline.com that following family notification and release of the fire scene, the Watauga County Sheriff's Office identified the victim as Mr. Mark Taylor, age 64.
Watauga County Fire Marshal Taylor Marsh also tells WataugaOnline.com this evening that the cause of the fire will remain undetermined due to structural integrity complications after the fire. The upper floor collapsed into the basement and exterior walls were unstable.
Photos: Watauga County Fire Marshal's Office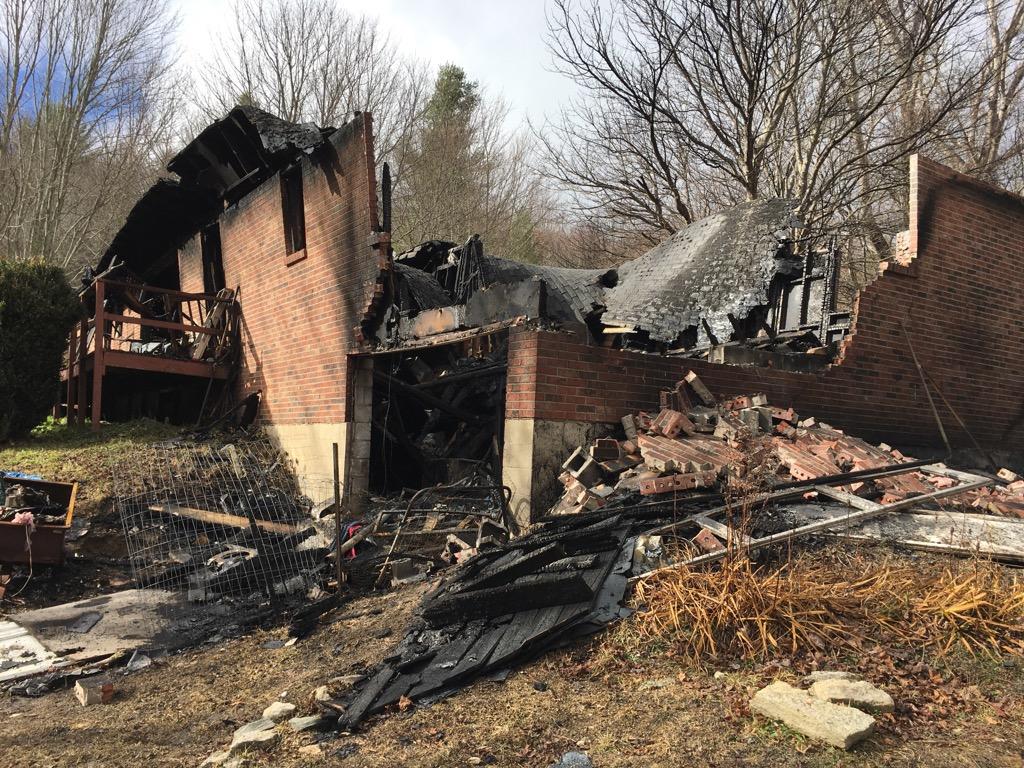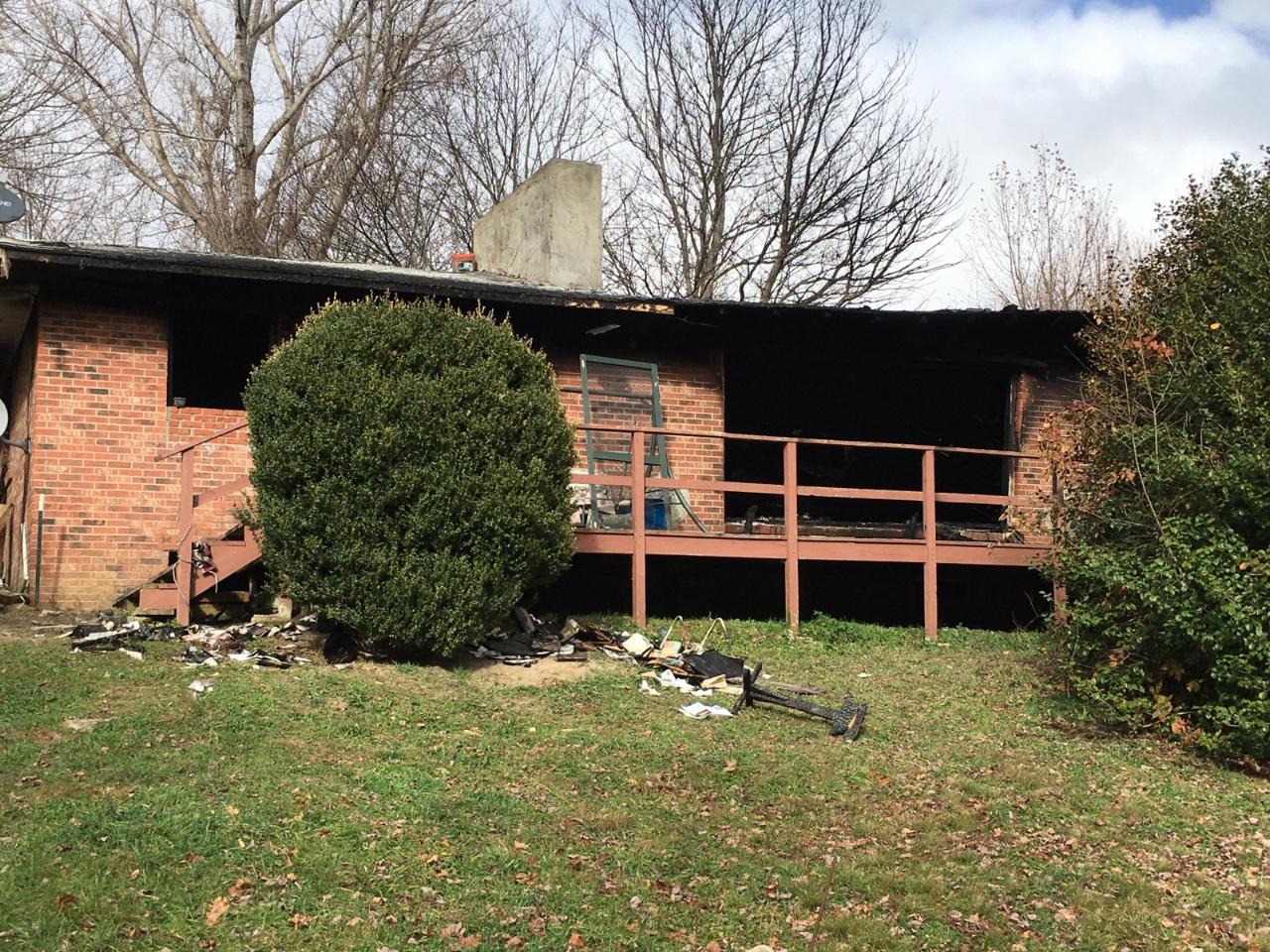 ---
A Sunday morning fire in Banner Elk is still under investigation by multiple agencies as of Monday morning.
The fire, at 842 Old Mountain Road, was dispatched out at 6:24 am, according to Watauga County Fire Marshal Taylor Marsh.
Marsh tells WataugaOnline.com that the single family home contained three occupants, two of which were able to get out. The other occupant died in the fire.
It took multiple fire departments almost four hours to get the fire under control. The remote location of the home made getting water to the location difficult, according to Marsh.
The investigation into the cause continues as of Monday morning. The name of the deceased has not been released.
The death marked the first fire fatality of the year in Watauga, the last occurring on October 16, 2019. It also marked the 100th fire fatality in North Carolina. In the last six years, there have been four fire fatalities in Watauga County.
Shawneehaw Fire, Beaver Dam Fire, Cove Creek Fire, Fall Creek Fire (Avery County), Watauga Medics, Watauga Rescue, Watauga County Sheriff's Office, Watauga County Fire Marshal's Office, Red Cross, North Carolina Fire Marshal's Office and ATF responded to the scene.